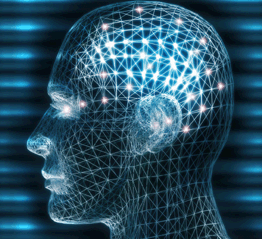 Higher Education Institutions are continuing to grow in scale, educating tens of thousands of students with highly individualised needs and employing a wide range of staff, from tutors, professors and deans, to administration and high-tech maintenance. They are also providing wider product offerings than ever before, often in varied locations and through new media. As this complexity grows, so does the need of the Institution to provide accurate and timely information to its stakeholders to ensure a smoothly running operation.
Business Intelligence is a term which encompasses a range of tools which are used to collect and analyze data within an organisation to produce actionable results. These tools can include queries, reports and analytics which work to unlock the hidden knowledge, lying beneath the surface of the ocean of data which the organisation has collected.
Advances in technological interfaces have allowed for many of the previously paper-based and face-to-face interactions between students and their Institution to become more automated and web-based. These processes however are not error-free and on occasion may need to be specifically tailored to a student's needs. Misunderstandings on the behalf of students with regard to prerequisites, credits and fees can have a major impact on their perception of the educational experience. In tandem, the institution needs direct access to information on the needs of its students in order to identify and correct problems, and allocate resources in the most effective manner.
Higher Education Institutions are more strictly scrutinized than ever before. Government authorities require more detailed explanations of expenditures and demand more data regarding student and teacher performance for accreditation and evaluation with respect to competing institutions. Vast amounts of data must be collected and codified in order to satisfy these requirements.
The continued success of an institution is based on its reputation, which is derived from the experience of the students and their perception of the quality of the education which they receive while attending the institution. To maintain a competitive edge, an institution must be able to quickly identify issues which are arising regarding student satisfaction and take corrective action to avoid any potential damage to its reputation.
In the case of Higher Education Institutions, Business Intelligence Software can be applied to many of the issues that arise when dealing with their processes which involve collecting, analysing or distributing data. When dealing with interactions involving students, it can be applied to: the collection of fees; course registration; lecture, tutorial and exam scheduling; awarding of credits and the monitoring of prerequisites. It is also applicable to monitoring and review of student, teacher and faculty performance for evaluation in comparison within the institution and with competing institutions. Business Intelligence Software is also invaluable in dealing with the production of monthly, quarterly and annual reports on the financial performance of the institution, for review by management and submission to government oversight bodies.
If you would like further information regarding how ChristianSteven Software can reduce the workload and streamline output for Higher Education Institutions you can download our report now. It contains a detailed analysis of the various issues which institutions encounter throughout their operation and the ways in which ChristianSteven software can help.
And to find out directly how ChristianSteven Software can help your Higher Education Institution better serve its students and dramatically reduce your workload you can sign up for a free demo and set-up configuration of our free trial software now.