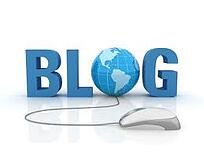 This week on the business intelligence blog round-up we would like to shout out to Krish Krishnan. Krish is a specialist in big data, business intelligence and data warehousing. He is currently president and CEO at Sixth Sense Advisors and co-authored the book "Building the Unstructured Data Warehouse." You can read some of his articles on the b-eye network and you can find him on Twitter under the modest handle @datagenius.
Next up we would like to give a mention to Roman Stanek. Roman is a serial entrepeneur, having founded NetBeans.org which he sold to Sun Microsystems, and Systinet which was acquired by HP Software. His is currently founder and CEO at GoodData, which provides business intelligence software and reporting tools to companies. Roman blogs about business intelligence, big data and SAAS here, and you can follow him on Twitter.
Finally this week we would like to draw your attention to the work of Stacia Misner. Stacia is a business intelligence mentor, educator and author. She has over 25 years experience in business IT, focusing exclusively on business intelligence for the last 13 years. She is currently BI Partner at SQL Skills and principal at Data Inspirations Inc. She has authored 11 books on business intelligence, most recently "Introducing Microsoft SQL Server 2012" and "Business Intelligence in Microsoft SharePoint 2010". You can delve into Stacia's insights on the industry on her blog and you can follow her on Twitter.