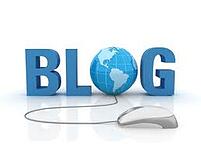 This week on the business intelligence blog round-up we would like to shout out to Timo Elliot. Timo is an innovation evangalist and regular speaker at international IT conferences. He was the eight employee to join SAP Business Objects and has continued to work there for the past twenty years. His business analytics blog is one of the best out there when it comes to analytics, business intelligence and process management. You can get regular updates from him on Twitter.
Next we would like to mention the work of Seth Grimes. Seth specialises in text analytics and sentiment analysis. He founded Alta Plana as his consultancy and also writes for Informationweek.com and is the text analytics expert for the BI Network. You can access a wealth of information from his interview, articles, whitepapers and report on his website. He also maintains a regular blog and you can follow him on Twitter.
Finally we would like to draw your attention to the work of Ajay Ohri. Ajay is the founder of decisionstats.com and was previously a consultant at Virtua-Analytics and a manager of analytics at Citigroup. He is also the author of the book "R for Business Analytics. You can keep up to date with Ajay on the decisionstats website or on Twitter.