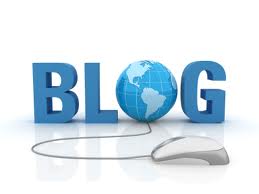 First up this week on the Business Intelligence Blog Round-Up we would like to shout out to Jonathan Becher. Jonathan is chief marketing officer at SAP. Prior to joining SAP he was CEO of Pilot Software and before that CEO of Accrue Software. You can check out his blog Manage by Walking Around and you can follow him on Twitter.
Next we would like to mention the work of Stephen Few. Stephen is the founder of Perceptual Edge, a consultancy that specialises in design for business intelligence. He has authored the books "Show Me the Numbers," "Information Dashboard Design" and "Now You See It." His Visual Intelligence blog provides a wealth of information on data visualization and design. You should also check out the library where you'll find a large collection of his articles and whitepapers.
Finally this week we would like to draw your attention to the work of Tom Hudock. Tom is currently president of Reinflluence Media and previously held the role of president and CEO at Gotanga Software, a cloud-based software company which allows companies to reduce their IT costs. Tom publishes the blog Business Intelligence for Business People and you can follow him on Twitter.