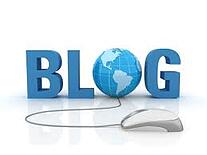 This week on the business intelligence blog round-up we would like to shout out to Vish Agashe. Vish specialises in big data, analytics and business intelligence and is current big data lead at Google, and vice-president of enterprise information management at SAP. He previously held the role of vice-president for product development at LucidEra and was senior director of analytics product development at Informatica. He publishes on his own blog, Business Intelligence: Process, People and Products and on The Decision Factor Blog. You can keep up to date with Vish on Twitter via the handle @VishAgashe.
We would also like to mention the work of Frank Buytendijk. Frank is a research vice-president at Gartner covering the topic of Information Management. He is a fellow Emeritus at the Data Warehouse Institute, a visiting fellow at the Cranfield University School of Management and a regular guest lecturer at the London School of Economics. He was previously chief marketing officer at Be Informed. Frank blogs on the Beye Network and you can find him on Twitter under the handle @FrankBuytendijk.
Finally we would like to draw your attention to the work of Khilitchandra Prajapati. Khilit is a senior Microsoft business intelligence consultant at Credit Agricole. Prior to that he was a senior software associate at Synechron Technologies and a software consultant at Gagcom IT Services. He blogs about topics such as SQL Server and SSAS on Khilit's Business Intelligence Blog and he is on Twitter under the handle @smartkhilit.