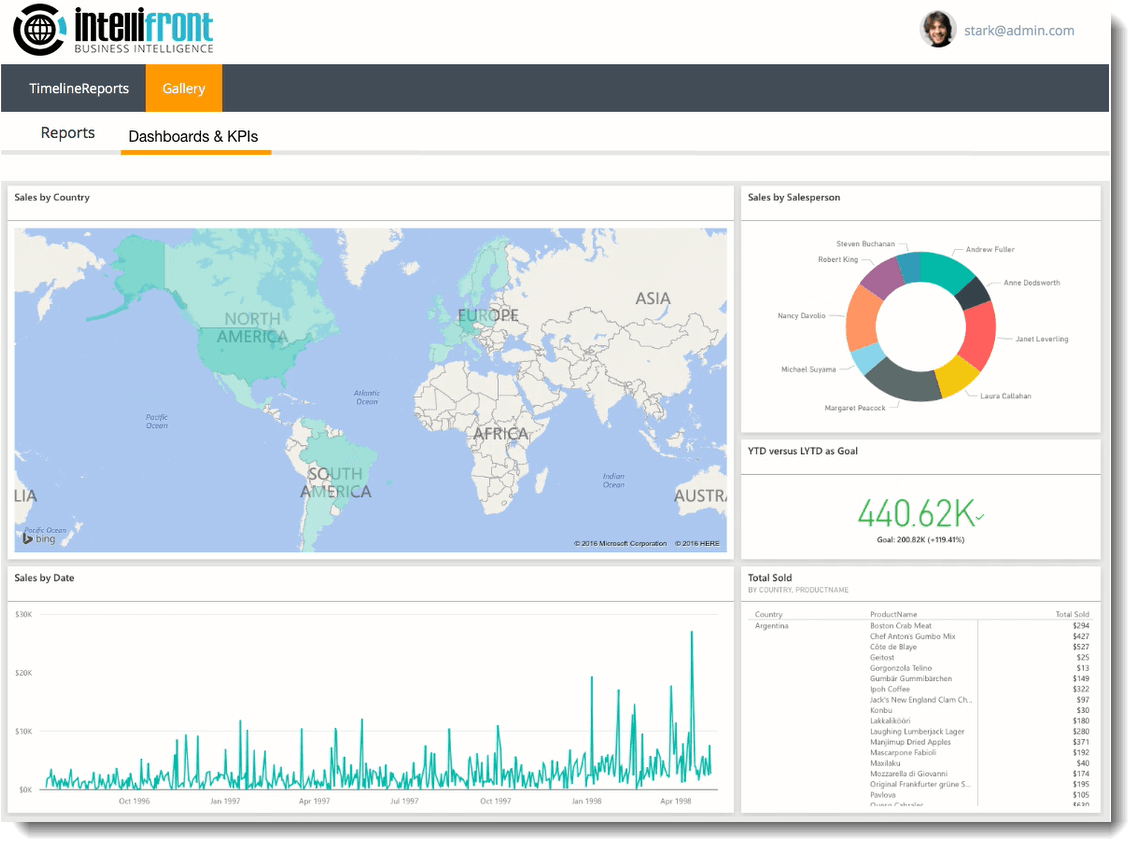 In response to the market challenges and principles described, we're very pleased to announce our next-generation Business Intelligence Solution,
IntelliFront BI™
(Intelligence Frontier). It represents a major leap forward in capability, ease-of-use, and cost efficiency for enterprises that have invested (or will invest) in an SQL Server® or Crystal Reports portfolio
®
. It will, in effect, supercharge Microsoft®'s and SAP
®
's offerings and deliver unprecedented value for streamlining the borderless enterprise.