What happens when your database logins change for your reports? In many cases, database logins can change due to a change in responsibly, or it is mandated that credentials must change every 90 days. Though an important practice to maintain security, it can be a pain for those relying on Crystal Reports automation. If you have hundreds of Crystal Reports automation schedules, how on earth can you update all of these subscriptions with the latest credentials? If you are using CRD, it's easy! Take a look at this brief guide on updating database details for multiple reports: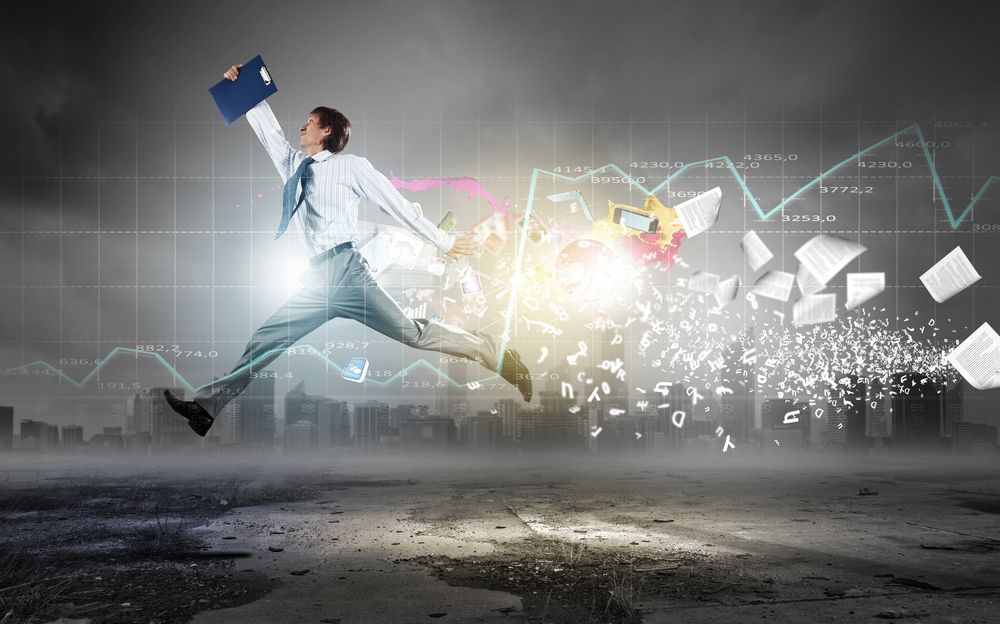 1. Within CRD, go to Options -> User Defaults -> Database Defaults and then set the New credentials.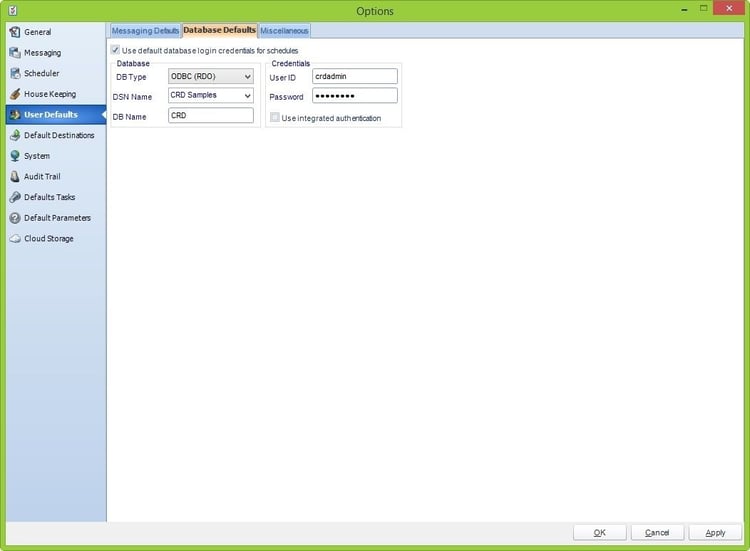 2. Now multi-select the schedules that need updating (you can ctrl+click or shift+click to select multiple reports, even if they are different schedule types) then right click the selected schedules and click "Properties."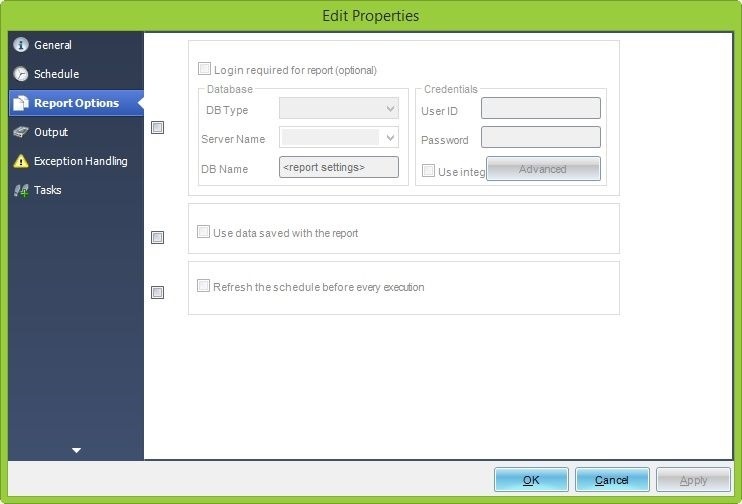 3. Select "Report Options" and check the 2 boxes for "Login Required." The first check box enables this setting to be changed for the multiple reports.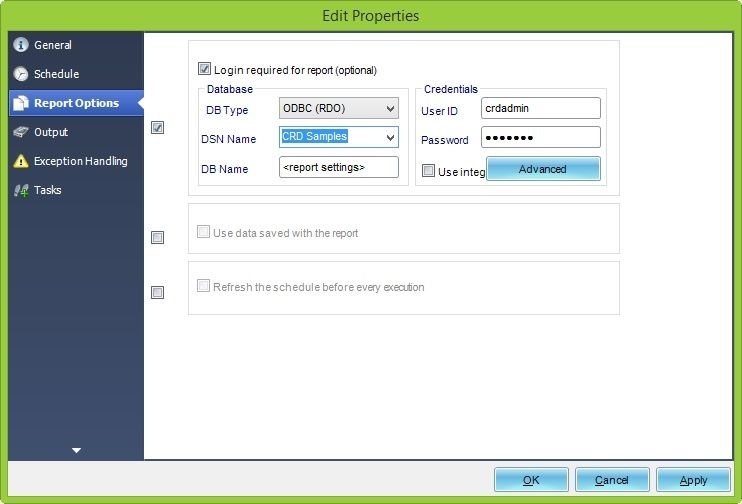 Your default credentials will appear once the second box is checked. Now all of your reports have been updated with the latest credentials. You can always edit the schedule's database logins separately at any time. All of your reports have been updated without the need to update each and every schedule. Your colleagues will glare at you in awe of your amazing Crystal Reports automation skills!