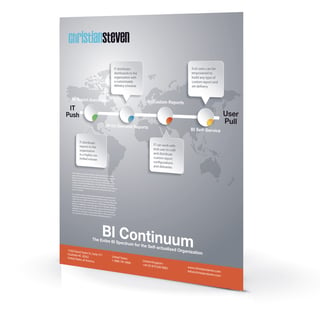 The BI Continuum info-graphic comes as a downloadable file ready to be scaled and printed.
Specific Topics covered in Webinar:
What is the goal of Business Intelligence for the Enterprise?
What keeps the CIO "up at night"?
Who are the audiences for BI and what do they need?
What is the BI Continuum?
What are the Important Characteristics for the BI Suite or Platform you should consider?