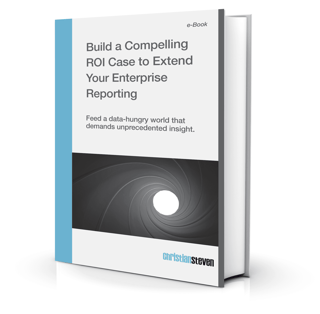 This eBook will be particularly useful for IT executives coping
with one or more of the following challenges:
You are a victim of success. You BI needs have grown. Earlier investment in Business Intelligence spawned levels of demand for reporting capabilities and services that cannot be met. You simply can't scale what you use today without more people and infrastructure.
You need to leverage existing Business Intelligence toolsets while reducing costs and eliminating distribution bottlenecks.
Your reporting architecture is (or will be) an enabler for
critical enterprise processes. Those reporting capabilities
are no longer conveniences or supplements —they underpin fundamental corporate operations.
If you need to create an ROI analysis to justify an investment to solve these problems, use this eBook to build a compelling framework for that analysis. We've learned a tremendous amount from our customers over the years, and we want to share wisdom and best practices based on proven success stories.