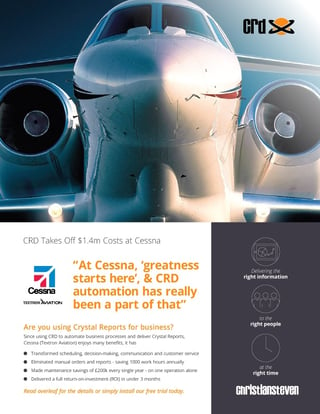 Enterprise Reporting & Distribution Solution Benefits:
Significantly reduced the amount of time needed to respond internally to maintenance requests.
Allowed maintenance engineering to shift from time-based to usage-based maintenance-saving $200,000 a year and $1.4 million over seven years on a single maintenance operation alone.
Realized the full return on initial software investment within three months of purchase.