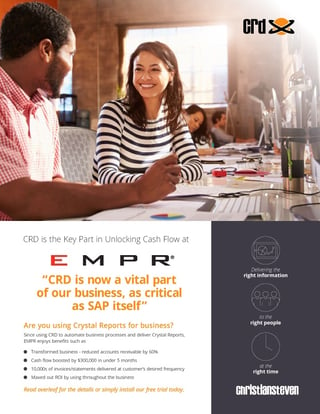 Needs:
Automated and flexible way of delivering invoices and statements to customers and partners by emailing/PDF.
Automated way of delivering reports to the business in a variety of different formats.
Enterprise Reporting & Distribution Solution Benefits:
Transformed the way the business operates, increasing cash flow by $300,000 in less than 5 months.
Reliable, automatic delivery of tens of thousands of invoices, statements and reports every month at each customer's preferred frequency.
A solution that can be exploited in other parts of the business, maximizing ROI still further.