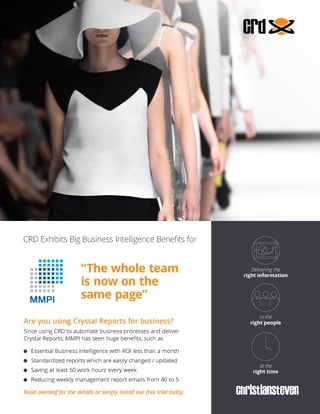 Enterprise Reporting & Distribution Solution Benefits:
Boosts productivity by more than 50 hours each week organization-wide.
Consolidates the number of weekly reporting emails received by business unit heads from 40 to 5.
Creates time savings for sales representatives, allowing them to spend more time pursuing sales goals.
Simplifies the process of changing and updating reporting requirements.
Standardizes reporting across the organization leads to better decision.