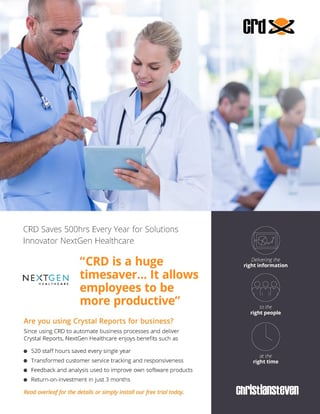 Enterprise Reporting & Distribution Solution Benefits:
Employee productivity increased by two hours a day and 520 hours a year.
Return on investment achieved in less than three months.
Cost savings of $5,500 each year.
High-level analysis of customer service calls facilitates continuous improvement of software product offerings.
Customer service ticket tracking creates a responsive customer service system.