Your software is the best stuff on Earth right? It can achieve world peace, feed the hungry, and make every day Christmas day. Why wouldn't your prospective partners jump at the opportunity to take your solutions to market? Well, first prepare yourself for a lot of "no, thank you's" and disqualifications. There are plenty of reasons. When you are trying to create partnerships, nothing happens, or happens quickly....and it's best that way.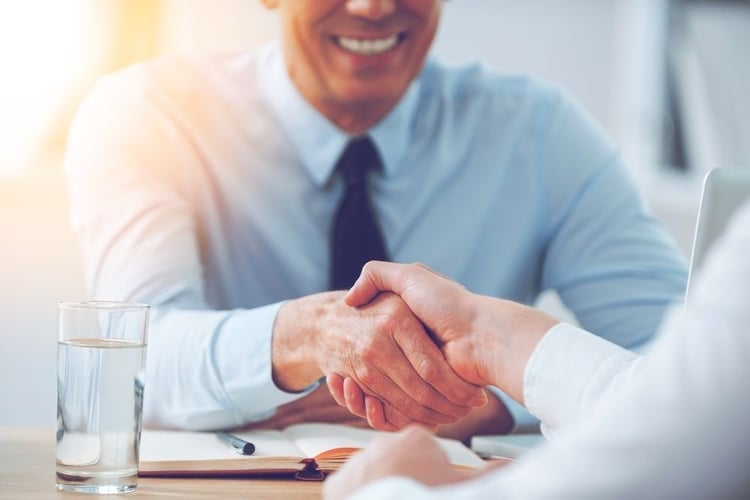 Realize that you are not the only fish in the sea when working with a prospective partner. There are approximately one to two million tech companies around the world and 285,000 in the US alone. Guess what…their software can achieve world peace, feed the hungry, and make every day Christmas Day. The goal here is to differentiate yourself from the thousands and millions by presenting a different experience for your prospect. This starts with YOU. Realize that the prospective partner has researched your company to the core, as well as your competitors. You need to find out what they know and why it is relevant to their organization and their customer base. If you are presenting a demo right off the bat, you may be selling yourself short. Just another software sales guy presenting just another piece of software. You are selling instead of creating a long-term relationship right from the start. Big no-no.
Early on as a channel sales manager, I made the mistake of having an attitude of "show them the bells & whistles and they will hop on board". That's so transactional. I had to re-evaluate my approach and understand how important it is for prospective partners to have the right solutions in place to take out to market on their behalf. This isn't small game stuff. This is part of the livelihood of the CEO to the VP of Sales to the techies in the partner's organization. You cannot dismiss the importance of making sure they feel the need to have your software in their shelf space. Simply put, it's really not up to you to determine that.
A couple of items to consider...
Is your prospective partner willing to have a strategic relationship with you? Successful partnerships have the elements of vulnerability, transparency, and accountability. Both sides need each other and are willing to admit it. Egos are checked and sales forecasts are shared. Both sides are willing to dig deep into the numbers and create a plan to what goals need to be reached and by when. Clear expectations are set and accountability points are agreed upon. Remember, you are the offsite sales manager for your partners. You need to know their business about as well as you know yours. If there are limits and roadblocks to accessibility from either side, count those as red flags and re-evaluate.
You need to know how much of your software they can sell. Forecasting can be tough, but you need a commitment at the beginning of the partnership so accountability can be established. This is not a one-way conversation, mind you. It's your responsibility as the channel sales manager to help them determine the number. If you have established trust from the very beginning, and truly are concerned about your partner's business, they will share their sales history, the customers they feel need your product and how many are likely to buy. There should be flexibility in the number. As the channel partner, you can support your partner's sales team through coaching and training, marketing assistance, and join in on sales calls. But, at the end of the day, you do not have control if the sales close or not. Give you and your prospect some wiggle room. Shoot for the stars and land on the moon.