It's a typical rainy day in the UK as I am writing this. It's been a terrific experience working with our reseller partner here. We are wrapping up our third day in the UK office. Now, it's real. Traveling across the pond had taken months of preparation. With proper preparation comes in-depth communication. What do I want to accomplish? What does my partner want to accomplish? What do the next steps look like? What does the future hold?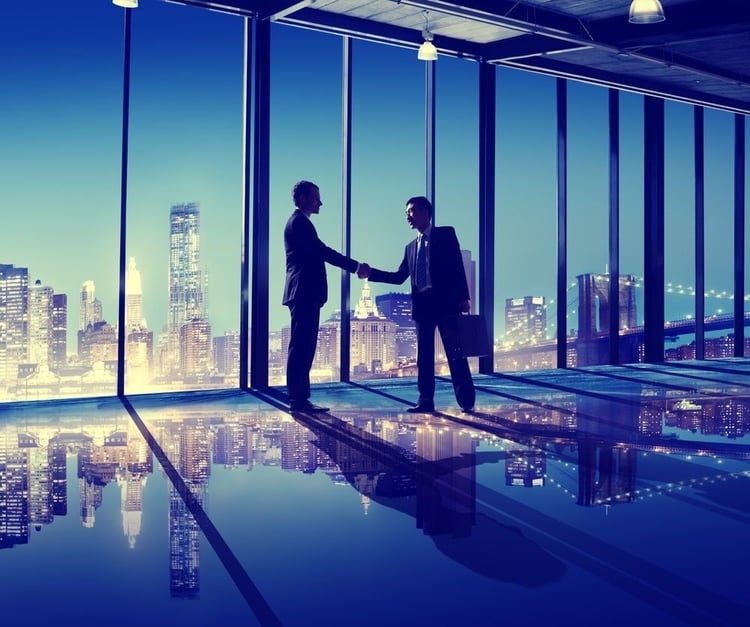 With all of this, clear communication eliminates mutual mystification. Face-to-face conversations will help you learn not just what the sales strategy is moving forward, but why the partners are doing what they do all the while building trust and rapport. Sure, dinner out at a fantastic pub in the English countryside was a good bonding experience. Personalities were displayed, jokes were told, and it was an opportunity to show ourselves as human beings in a friendly manner. At that point, it was a great start. Easy enough, right? Not so fast, my friend.
My reseller partner provides medicine and pharmacy software solutions to hospitals across Great Britain at over 120 sites. If we focused our time together on what potential new revenue will look like, we would be selling ourselves short. More than likely, the partnership would fizzle out in a year or two. That's not what my company and my partner's company is in it for. At the end of the day, it's patient safety. That is the true, unselfish goal. always keeping that in mind, the software implementations will work toward that mutual goal. Patient safety is serious business.
A truthful conversation about expectations and what can go wrong in the partnership is not only mandatory but smart. No matter how well you get along with your partner, no business is fault-free. You must discuss what to do if things get off track. Offering to support as much as possible may mean:
Clearly defined parameters of what help your company will offer and what the partner will offer when challenges arise with a customer.
Determining when I, as the channel partner manager, will offer help in a sales call and what will trigger the request for help from the partner.
How much access will I, as the channel partner manager, will have up into the partner organization to make sure everyone's needs are met.
How much information is shared from both sides of the partnership.
Of course, there are much more areas to cover. Hopefully, this will give you an idea of where to start. Accountability, accessibility, and communication are the keys here. So, there's that. Now, to the money part.
Over the years, people have asked me what I like about sales. My answers would sound like, "I love helping people" or "It's neat finding solutions to problems". That's certainly still a big part of it, but I'm not a non-profit. When it's all said and done, it's about going to the bank. I'll bet a dollar to a doughnut that your partner feels the same way.
Access to your partner's numbers and sales goals is paramount. Is your pricing in line with the current pricing of your partner's products? Check in on that. How much of your product is expected to sell through your partner? Get a commitment. Is the compensation plan of your partner's sales team in line with yours? You should make sure. Have you been introduced to the sales team? If there is pushback on this, consider it a red flag and discuss as soon as possible. What does the joint marketing look like and is it being fulfilled by both sides? Obviously, marketing brings in new opportunities.
The blog could get out of control if I went on. If you'd like to have a conversation about this, just let me know. I'm happy to share. Until then, make your partnerships count!