The new year is here and opportunities abound! I'm guessing you already did your planning for your reseller partner program to make this your best year ever. What does your plan look like? More importantly, what are you going to do differently?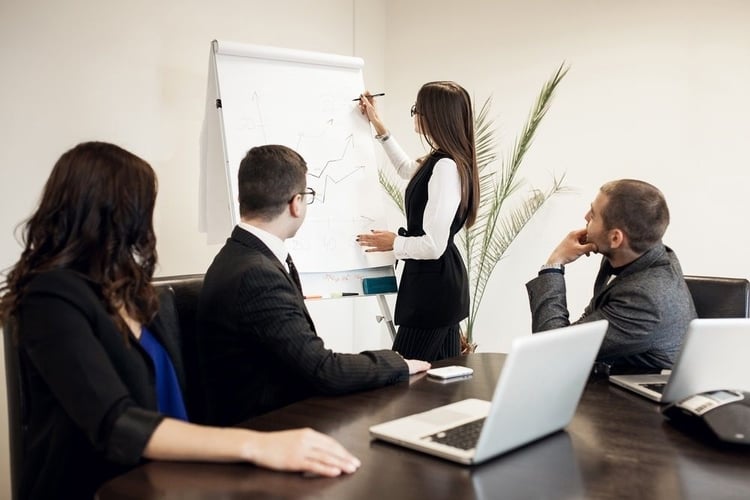 Account targeting and planning is obviously essential to growing your partner pipeline. Here are a few points to focus:
Your Commercial

Develop a strong, pain-based introduction of your company, products & services, and yourself. Have this important piece in place so you can share it with potential partners, referral sources, and at networking events. Instead of listing out all of your features and benefits, focus on sharing pain points that you hear most often from your partners and prospects. For example: "I work with sales managers who are frustrated that they do not have a reporting software solution in their portfolio". Lead with emotional words to generate interest in what you are doing. Your introduction should read out to 60 seconds max.
Crack Open The CRM:

Review your Partners' prospecting activities and the results from last year. Determine that amount of contact attempts that led to meetings that led to closed business. Divide that dollar amount of closed business by the number of contact attempts and you will have their Earned Per Contact Attempt (EPCA). This will give a value to every contact attempt they make. What is a Contact Attempt? A phone call, Skype call, or e-mail made or sent to a prospect, current customer, or referral in which the purpose is to generate revenue. For example: In 2016, they may have made 1,000 Contact Attempts which scheduled 250 meetings which turned into 50 closed deals. At the end of the year, they sold $5,000,000 of your products and services. Do the math and this means their EPCA was $5,000 in 2016. Each Contact Attempt they made last year was worth $5,000 whether they closed a deal on that call or not! So, let's say that you and your partner agree to really go for it in the next year and set a quota of $7,500,000. Let's break that down: $7,500,000 quota/ $5,000 EPCA= 1,500 Contact Attempts need to be made in the next year to reach the goal. This simple math is a great way to advise your partner on what their behavior/activity plan calls for in a simple way to understand.
Reinforcement:

Reinforced training is a great idea to keep your products and services top-of-mind and fresh. Your company is probably improving your products on a fairly regular basis and your marketing department is always looking for new and exciting ways to take your product out to market. Make your training a fun event and involve everyone in the partner's organization from the C-Suite to Sales to Marketing to HR to the person at the front desk.
Sales Training:

If your participate in sales training with a particular company, introduce your partners and recommend they participate as well. If you and your partner are adhering to separate sales processes, signals can get crossed and collaboration efforts can get derailed. Doesn't it make sense that both parties follow the same sales process? Personally, I am associated with Sandler Training and have been for over 14 years.
Prospecting:

If your company has a marketing department, fantastic! You can sit back and pray that in inbound leads come your way. Don't wait too long, though. You are missing opportunities left and right if you aren't getting out there. Leverage your relationships and LinkedIn contacts by asking for introductions to people who you may want to speak with about partnership opportunities. Invite prospects to a webinar, a lunch & learn, or an executive briefing. This is a great way to deliver a presentation of your company to many people in one place. Personally, market yourself. Get out in the business community, tweet, blog, post to LinkedIn, be a keynote speaker. Do some things differently this year.