My company recently executed a partnership deal with a major reseller partner in the United Kingdom. It's a truly fantastic opportunity that will reap prosperity and success for both us and our partner moving forward. Exciting times, for sure. As a matter of fact, we already had a four-year-old agreement in place with this partner, but cancelled it and re-negotiated it. It was in the best interest of our company and theirs. Of course, our partner was very wary of our approach. People don't like change. After all, our partners' customers loved our software and loved our prices. Mr. Reseller Partner throws his hands in the air and shouts "Why is change a good thing?!"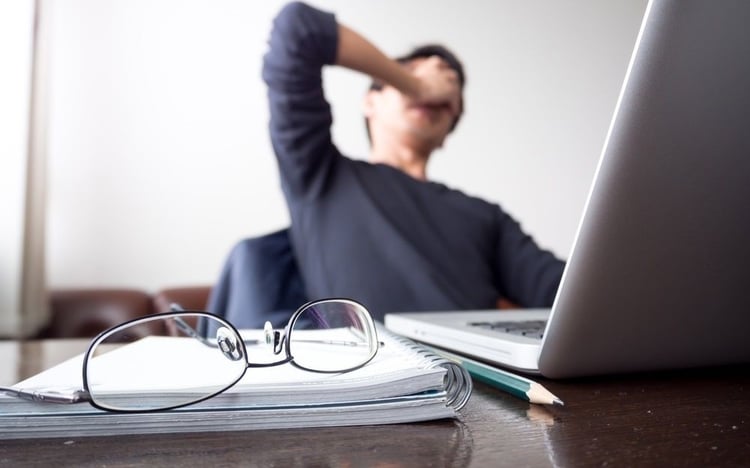 Well, we had to for the sake of both companies, ours and theirs. The current business arrangement had no transparency or accountability. Revenue goals were not established and communications were few and far between. It was a transactional business relationship, far from a true partnership. Sure, we had a stream of revenue from our partner for the past four years, but we never raised our prices during that time. We were undervaluing our software due to the fact that our partner is one of the largest medical software companies in the UK. We didn't want to rock the boat. It wasn't an equal playing field. Mind you, the partner has done nothing wrong. They were happy. But, sometimes a business has to make tough decisions to get to where they need to be. One day we made that decision and informed our partner of our new direction. BOOM! You would've thought we dropped an atomic bomb on their hopes, dreams, and wishes.
Those first conference calls were filled with tough questions, awkward silences, uncomfortable small talk, and a whole lot of "this is getting nowhere" mindset. A few meetings later, people started opening up a little more. Then a little more. Then a little more. They shared their story. We shared ours. We found out the underlying reasons to their aversion to change (it was a fear of losing customers). They found out how a zero price increase over the past four years has cost our company thousands of dollars in lost revenue. But, there was still a wall between us. The willingness to change. We were gung-ho, ready-to-go. They were shaking in their combat boots. So, how did we handle that? Building trust, nurturing the partner, and a TON of patience. Listening, hearing, and understanding. The thing clients want most is to be heard and understood.
My CEO led the negotiations on this deal as the relationship was established well before my arrival at the company. Being the channel partner manager, I was chomping at the bit to put the new agreement, with the new conditions and pricing, together and get it into their inbox. "We're standing firm with our new proposal, Mr. Partner! You've been taking advantage of us way too long. Time to get with the program!", I felt like saying in my shoot-from-the-hip style.
Back and forth the negotiations went. Watching the paint dry and the grass grow. "Patience, Young Chad", my CEO would say. I would think about how to speed up the deal. "Damn it, I need this gold man!", I thought. Then, I realized I forgot what I've known for years. Trust determines the speed of the deal. Once a level of trust is displaced, it takes months, sometimes years, to earn it back. We were not doing anything wrong, but with change comes distrust. It wasn't due to the new clauses in the contract or the price increase, it was the worried minds of our partner on how they were going to relay the message to their customers. A daunting task indeed with a 225% increase in price!
It was nurture time. Hearing and understanding their concerns, and standing firm as to what's best for our organization moving forward. Finally, this past June the agreement was executed. Did I mention that we were at the negotiating table for over 11 months?
I am now personally working directly with the partner sales team strategizing an approach for their customers to understand and accept the changes in a positive manner, and to realize the value that the software has brought them over the years and the money the technology has saved their organizations. We are training our partner on the new technologies coming out of our firm. We are sharing the excitement and planning on a terrific partnership. Onward and upward!