Get ready to start taking charge of your dashboards and business intelligence all under one roof. Signing-up for a trial gives you access to: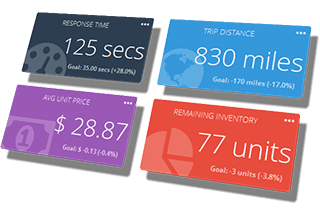 Create KPI's and Dashboards.
Work with SSRS, Crystal Reports, SQL, Power BI and more.
Create Business Intelligence automation workflows across delivery channels such as E-mail, FTP, SMS, and more.
Manage multiple BI data sources and outputs from one single easy-to-use interface.
Secure your reporting based on fine-tuned access controls without needing to provide access to the underlying data sources.
Get started now because there's never been a better time to combine Business Intelligence and Dashboards under one roof!