Get ready to leverage the power of a Unified Business Intelligence Reporting Software solution. By getting everything under one roof you can do the following, and more: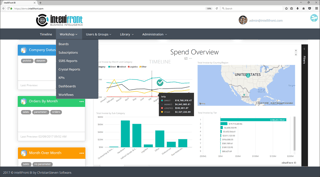 Create flexible KPI dashboards that can be shared securely with different audiences.
Set-up your KPI's, dashboards and reports from an intuitive and centralized cloud interface.
Build automated processes involving reports, schedules, workflows, triggers, outputs and more.
Package up your Business Intelligence dashboards, reports and automations in organized boards for easy administration.
Leverage existing investments in SSRS, Crystal, Power BI and more to deliver great BI experiences while saving on licensing costs.
Get started now because there's never been a better time to get all your BI, Reporting and Dashboard needs covered from one solution.