Automatically FAX your Crystal reports.
Fax - Destination
In the Schedule Wizard, go to Destinations.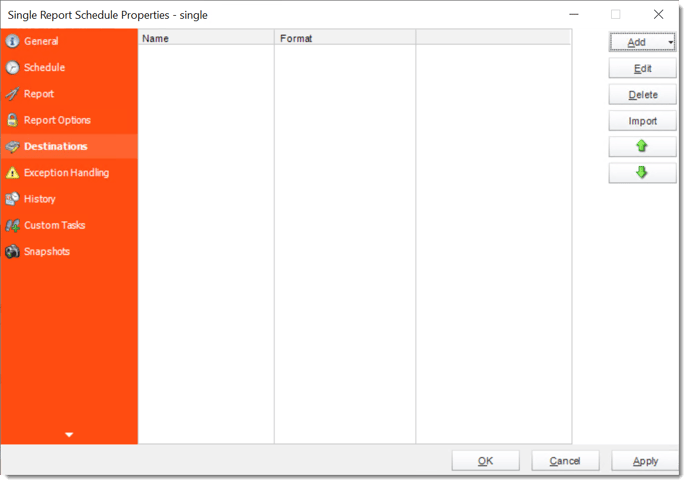 Click Add and select Fax.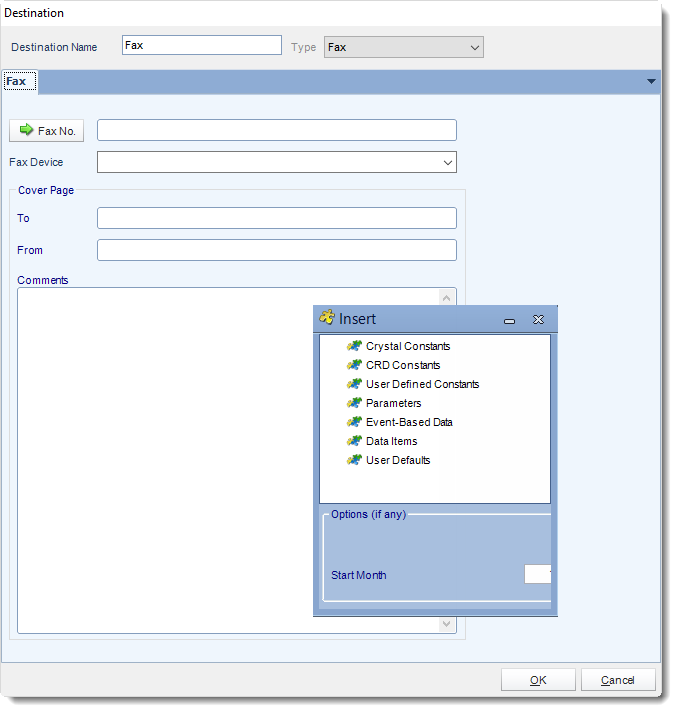 Destination Name: Give the destination a name.
Fax No: Click to select a FAX number from the address book, or type one in the space provided.
Cover Page: Enter details as required.
In order to send a FAX, CRD requires a V90 Voice Fax Modem installed.
You can use Insert Menu in the fax destination as well. It can be used to customize the cover page for each recipient in Data-driven Schedule. Time, date, and user constants can be inserted as well.