Need to create an ad-hoc backup of the MARS system database and files? This is how to do it.
System - Backup


Select Backup.
Select the folder where the backup will be stored and click OK.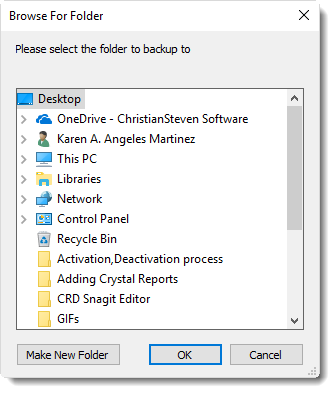 MARS will now backup the necessary data files.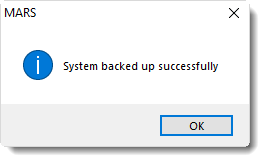 You can schedule backups to happen at frequent intervals automatically. To do this, go to Scheduled Backup.