This is how you would associate your SSRS account(s) with SQL-RD. Associating your SSRS account gives SQL-RD access to reports you wish to schedule. SQL-RD will use stored credentials to access and export reports.
Dropbox Accounts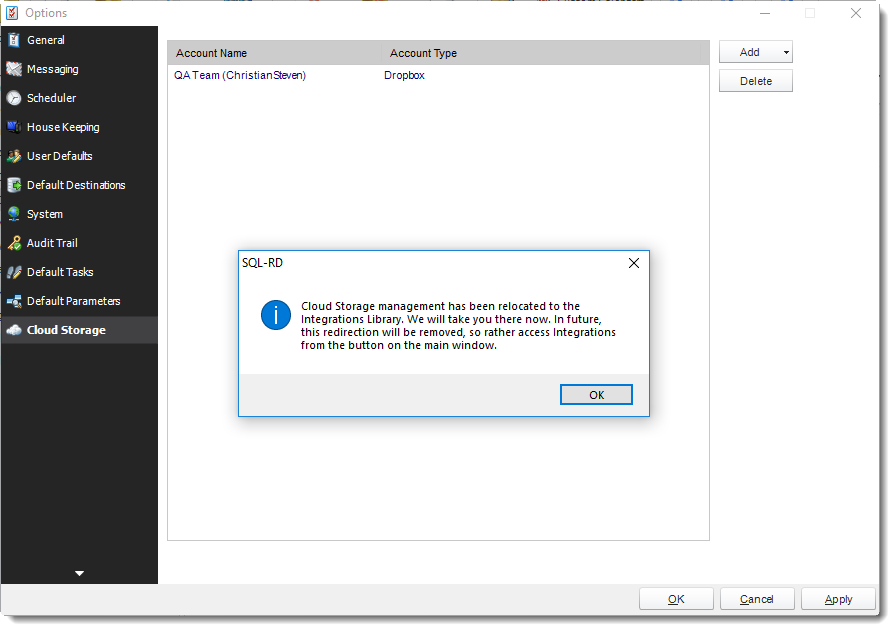 Or go to View.
Select Integrations.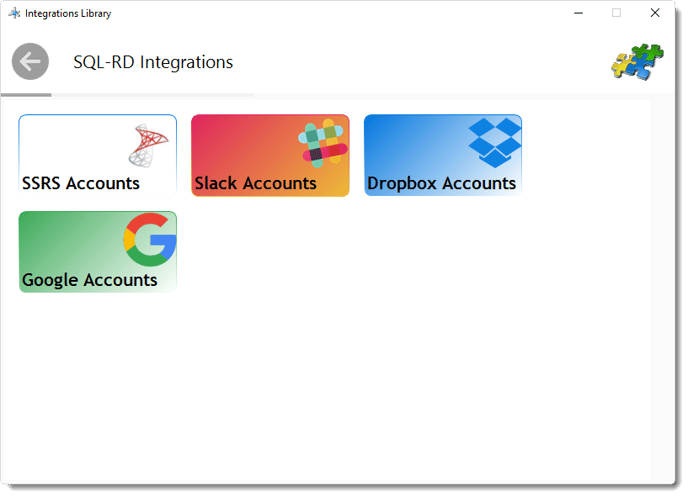 Click Add.
You will see a pop-up advising you that you will now be redirected to Dropbox.com to grant access to SQL-RD. Click OK.

On the dropbox.com browser window that opens, sign-in to your Dropbox account.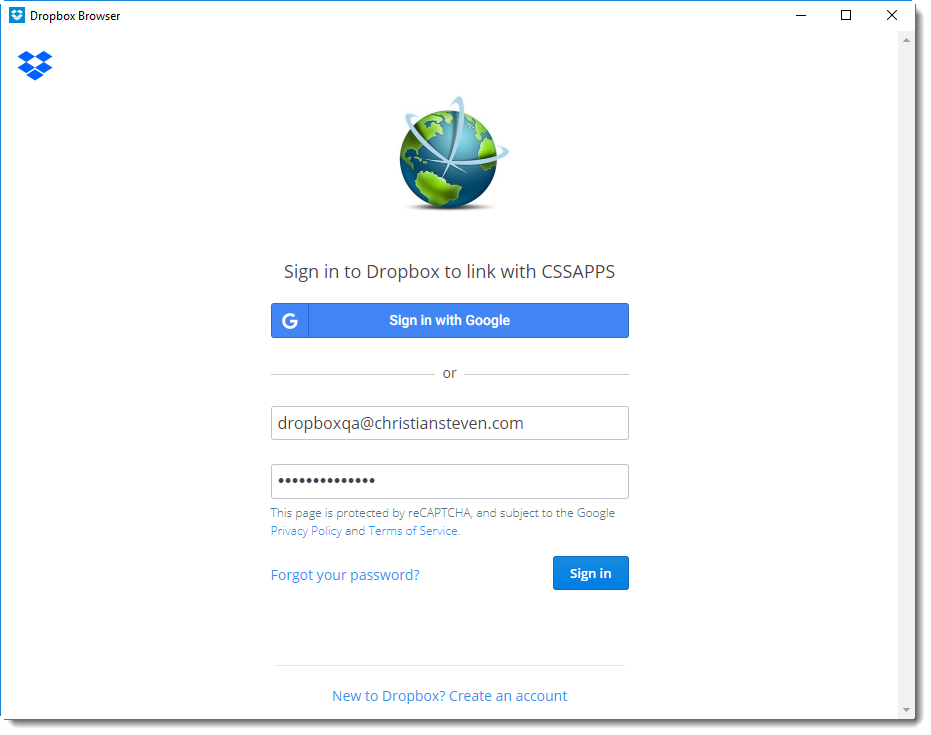 Navigate back to SQL-RD. You should now see your Dropbox account listed under the Account Name/Account Type section.
The Dropbox account is now added to SQL-RD.