This is how you would associate your SSRS account(s) with SQL-RD. Associating your SSRS account gives SQL-RD access to reports you wish to schedule. SQL-RD will use stored credentials to access and export reports.
Integrations - SSRS Accounts
Go to View.
Select Integrations.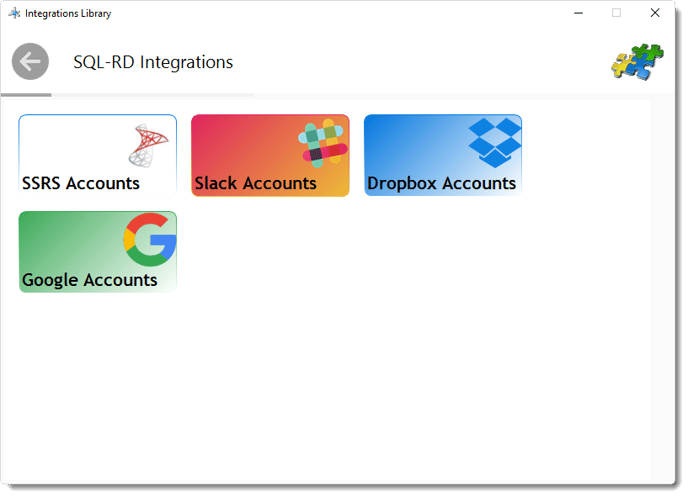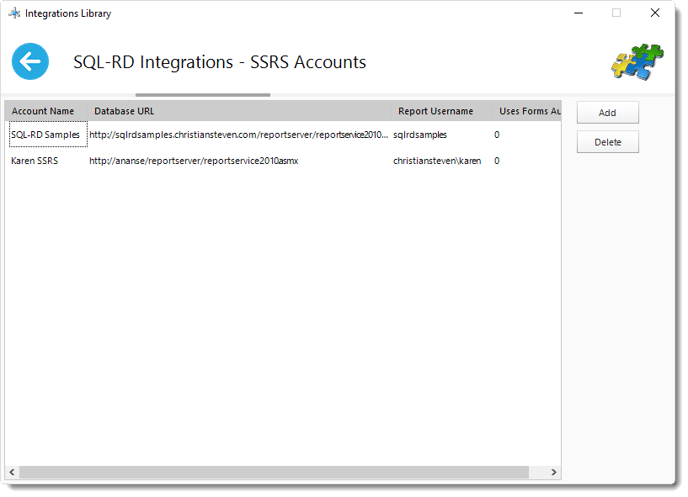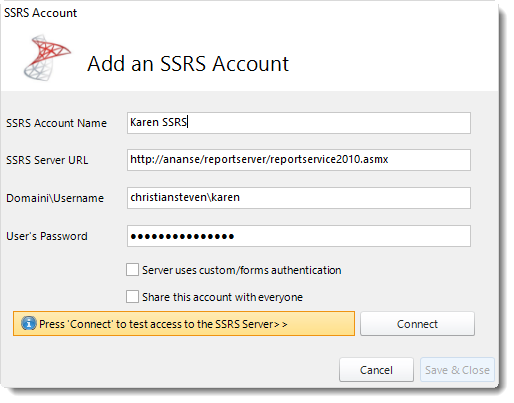 SSRS Account Name: Enter the name for the account.
SSRS Server URL: Enter the address of your reporting services server.
Domain\Username: Enter the domain and user for the SSRS Server URL.
User's Password: Enter password.
Server uses custom/forms authentication: Check this option if you are using SQL Azure Reporting Services.
Share this account with everyone: Check this option so all SQL-RD users can use this account.
Click Connect.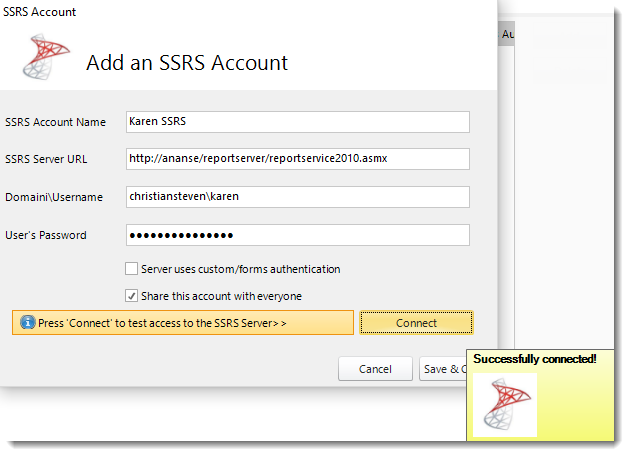 Click Save & Close.
The SSRS Account is now added to SQL-RD.