System Monitor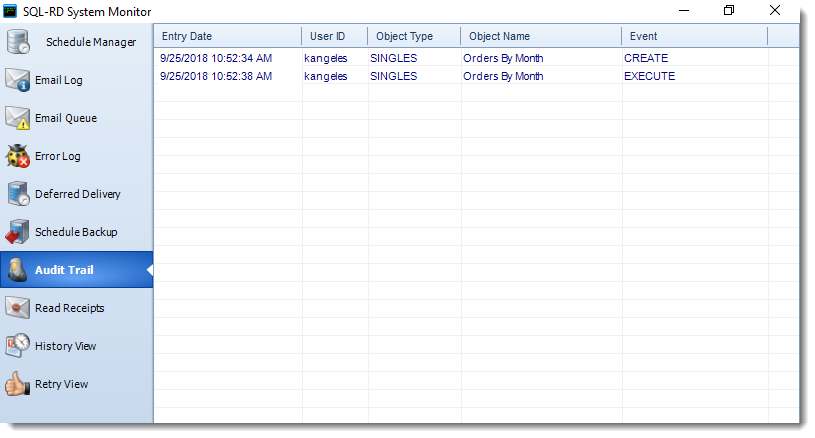 An audit trail is a chronological record of changes that have been made to a database or file. SQL-RD can be configured to create an audit trail that will be stored in a given database.
Audit information is not stored in SQL-RD and you must create and designate an external ODBC compliant database for storage.
The audit trail will display which users have executed, refreshed, or edited schedules.
This audit trail will show common activities, such as which user executed a given schedule, what the user did, the schedule that was manipulated, and the type of schedule.