Looking to set up your DropBox accounts for use as Destinations in report schedules? Here's where to do that.
Options - Cloud Storage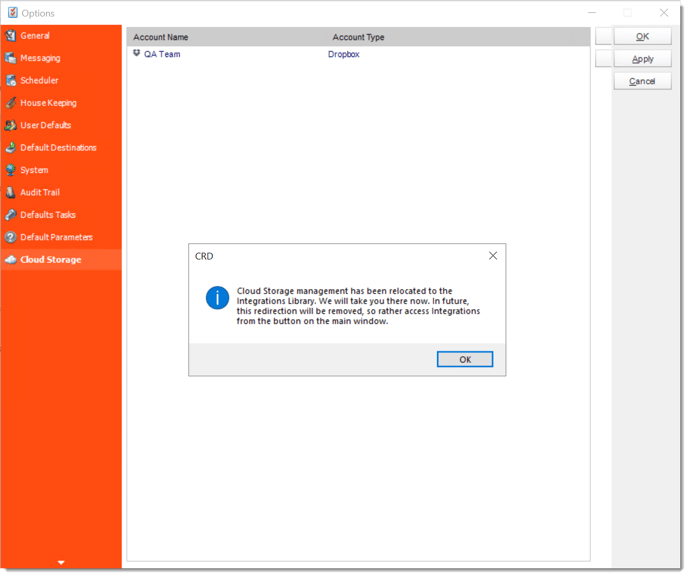 Or go to View.
Select Integrations.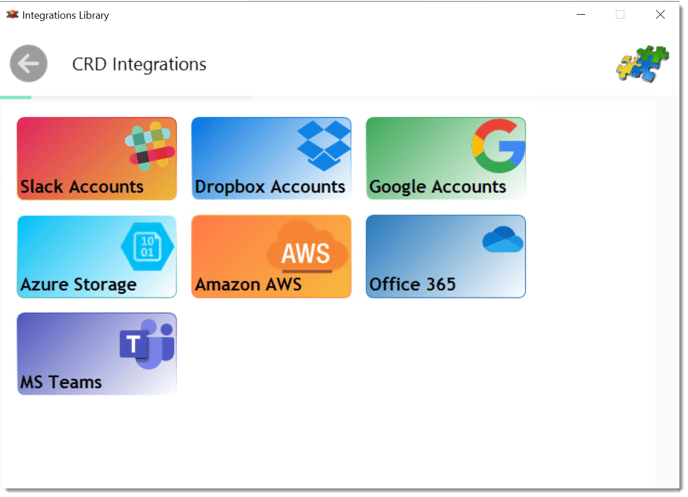 Click Add.
You will see a pop-up advising you that you will now be redirected to Dropbox.com to grant access to CRD. Click OK.

On the dropbox.com browser window that opens, sign-in to your Dropbox account.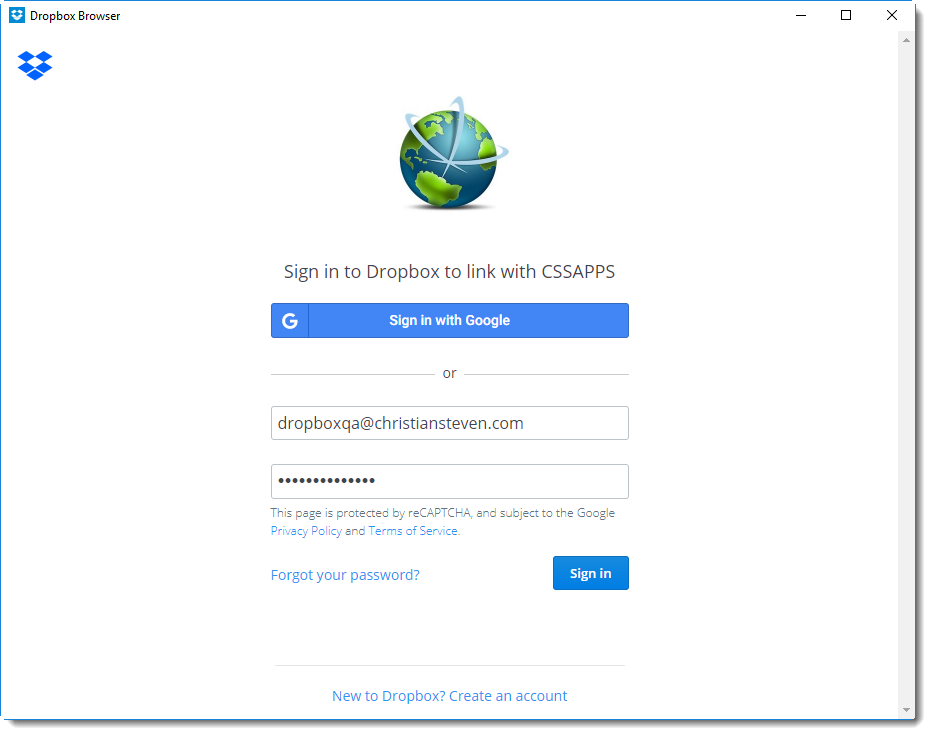 Navigate back to CRD. You should now see your Dropbox account listed under the Account Name/Account Type section.
The Dropbox account is now added to CRD.