The Sharepoint Destination allows you to send exports of reports directly to Sharepoint folders.
Destinations - Sharepoint
Go to Library and select Destinations. In Destinations, select Disk.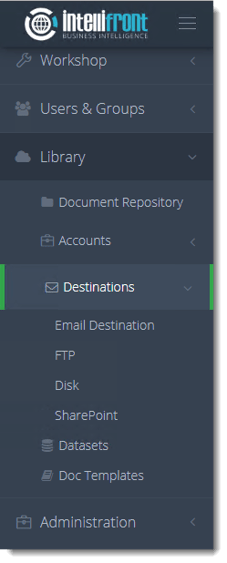 Click New Sharepoint Destination.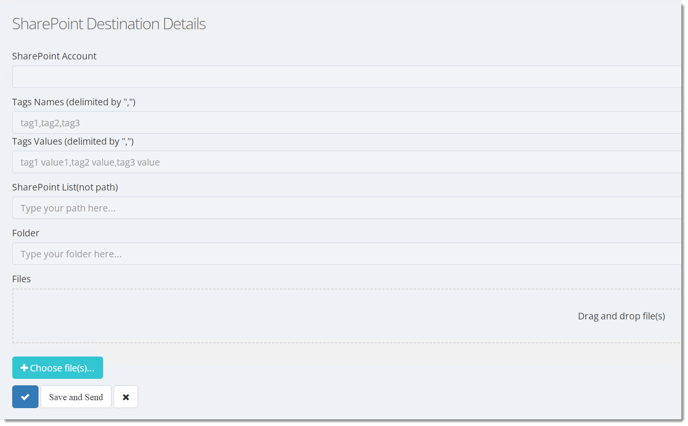 Select your Sharepoint account.
Enter any Tag names or values you require.
Enter in your Sharepoint path.
Enter in the folder you would like the report to be delivered to.
Select any files you require.
Click the blue checkmark to save it or click Save and Send if you would like to save and send the report.