This is a step-by-step article on how to import and export a created dataset into IntelliFront BI.
Only Database Query Dataset can be imported and exported in IntelliFront BI.
Dashboards - Import Dataset
Go to Worskshop and select Reporting.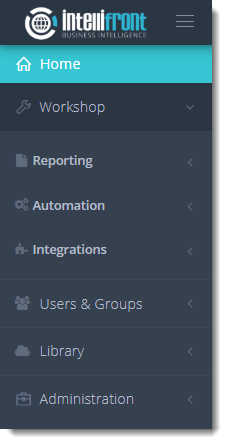 In Reporting, select Dashboards.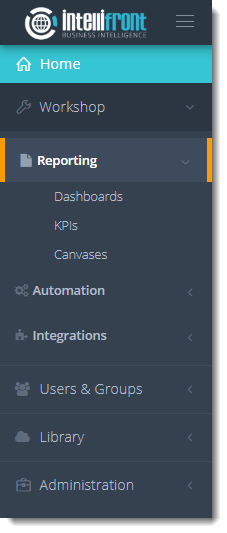 Or select Dashboards from the card on the home screen.



Add Name: Give the Dashboard a unique name.
Click the checkmark next to the name to save the name and to begin creating the Dashboard.
Click the (...) button next to the Select Dataset drop-down menu
Select Import Dataset.

Click Choose File to browse for the dataset.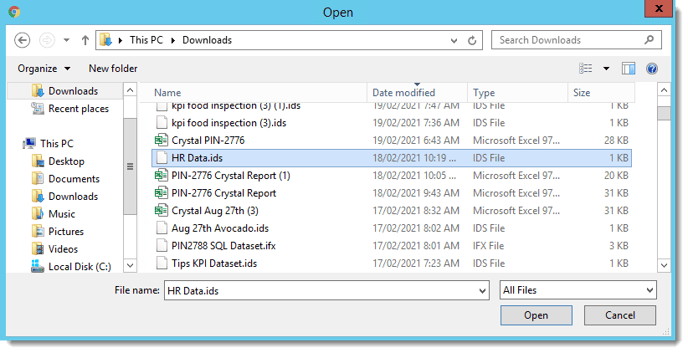 Select the Dataset you would like to import.
Click Open.

Select an Account for the Imported Dataset using the drop-down menu.
The Accounts must have been set up from within Library Account first.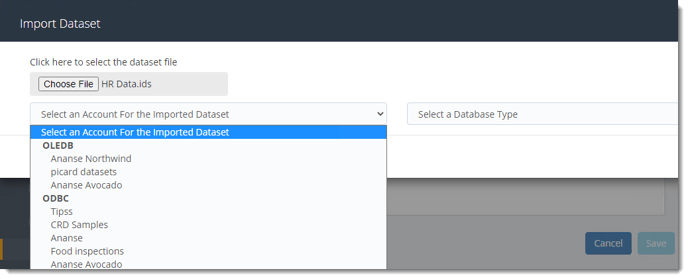 Select a Database Type using the drop-down menu.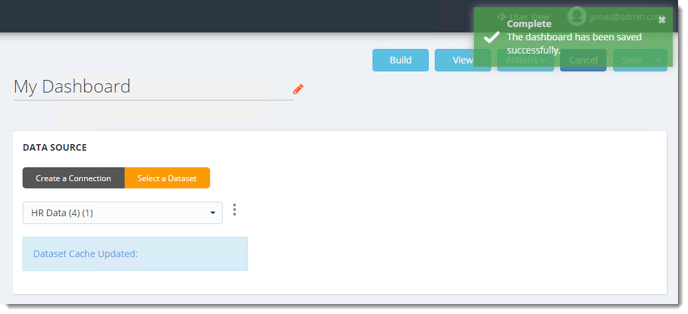 The Dataset is imported successfully.
Dashboard - Export Dataset
Once the dataset is added to the Dashboard you can export it.

Click the (...) button next to the Dataset.
Click Export Dataset.

The Dataset is exported successfully.