In order to use ODBC connections you will need to set up an ODBC account
Accounts - ODBC
In order to connect to a DSN via ODBC, you must have a 32-bit ODBC System DSN connection for the data source set up on the machine.
In order to use ODBC connections, you will need to set up an ODBC account.
Go to Library and select Accounts. In Accounts, select ODBC.

Or select ODBC Accounts from the card on the home screen.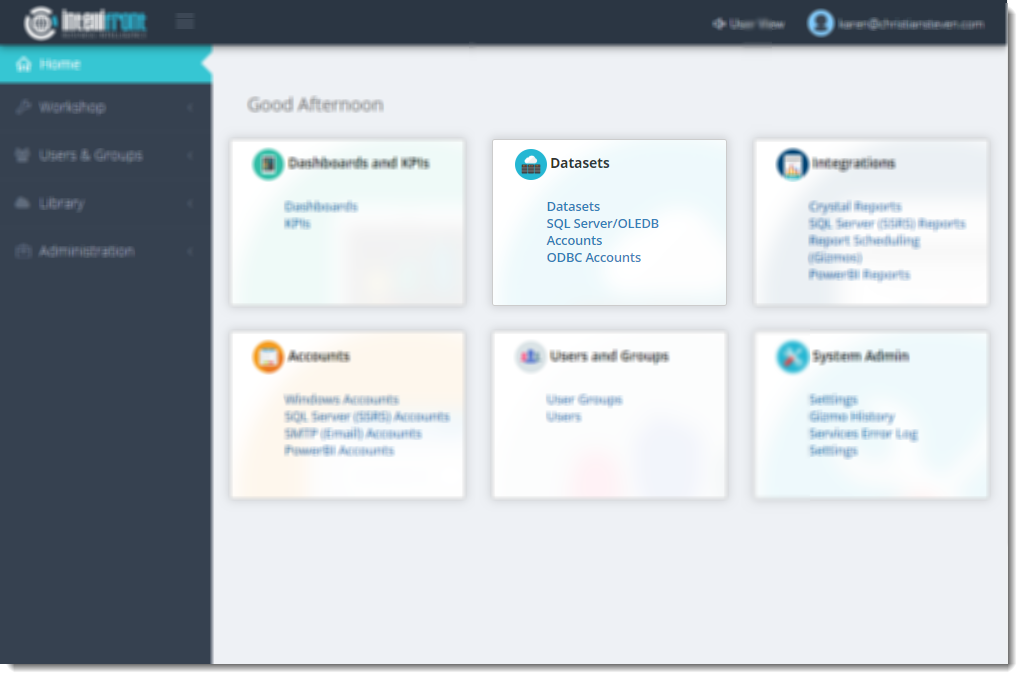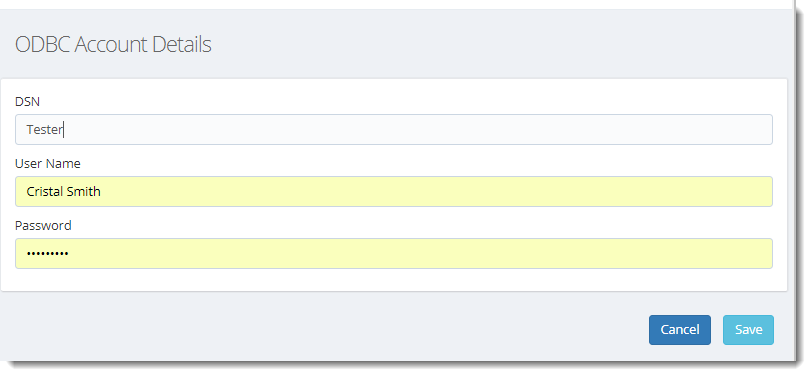 In the DSN field, enter the name of the specific Database the ODBC connection points to.
In the User Name and Password fields, enter the relevant ODBC/DSN credentials.
Once saved you should see the ODBC Accounts in the list.