You can create and schedule SSRS reports from within IntelliFront.
Integrations - SSRS Reports
Go to Workshop and select Integrations. In Integrations, select SSRS Reports.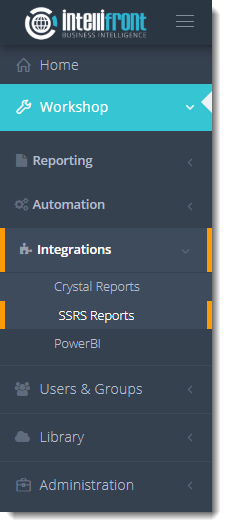 Or select Create SSRS from the card on the home screen.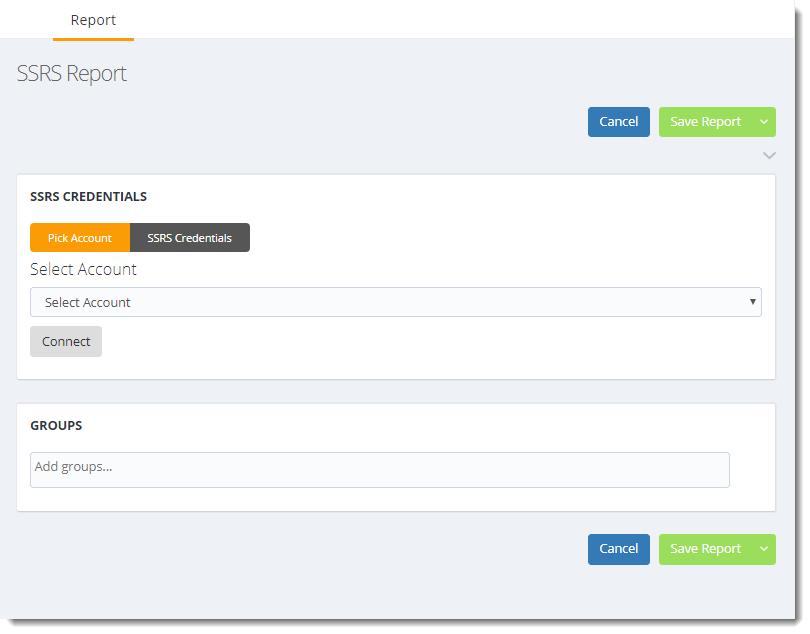 SSRS Credentials
Pick Account

This will enable you to pick an existing SSRS account (Previously set up in accounts) which will be used to access your SSRS reports.
Select Account: Select the SSRS account that you want to use from the drop down list.
Connect: Click Connect to connect to the SSRS Account.
SSRS Credentials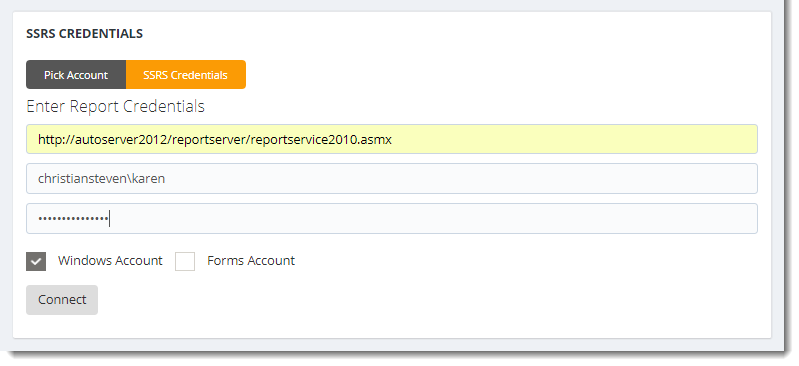 SSRS Credentials: Select this option if you don't already have an SSRS account set up in Accounts.
Enter Report Credentials: Type in the URL for the reports.
User Name: Enter the username for the SSRS account
Password: Enter the password (if required) to access the SSRS account
Windows Account: Select this option if the credentials are from Windows Accounts.
Forms Account: Select this option if the credentials are from a Forms Account.
Connect: Click Connect to connect to the SSRS Account.

Once successfully connected choose the SSRS report you want to add to IntelliFront BI.
Select Report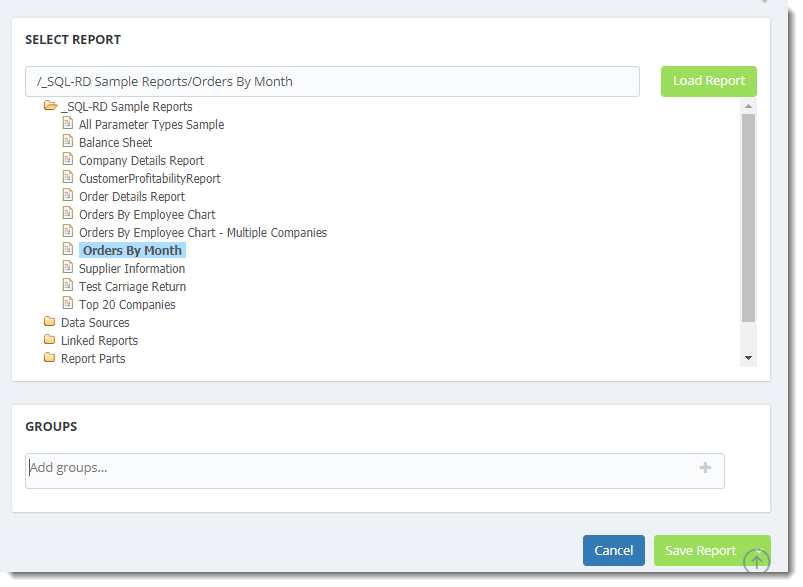 Load report: Saves the chosen report.
Groups: Determine who will be able to see the Dashboard. You can use the Groups set up within Users and Groups to do this.

Report Properties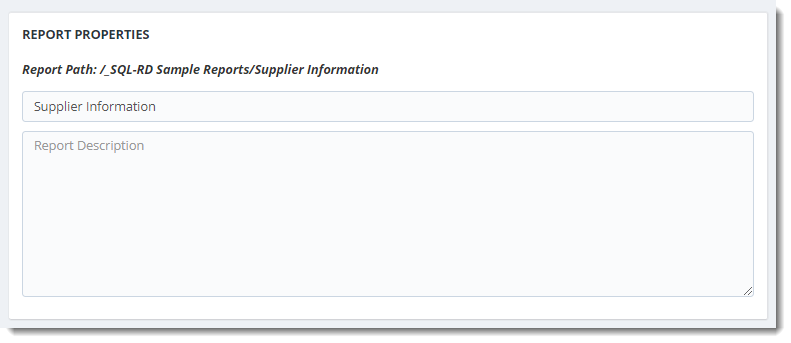 Report Name: This is the name of the report. You may overwrite this if you wish
Report Description: (Optional) Enter a report description to let users who access the report what it is about.
Report Parameters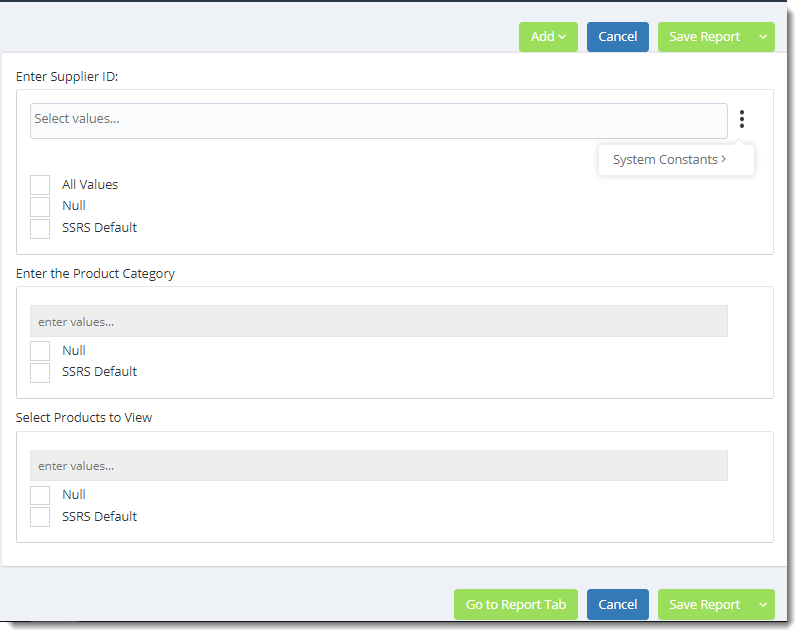 All the report parameters will be shown on the Parameters Tab.
Enter the parameter values required.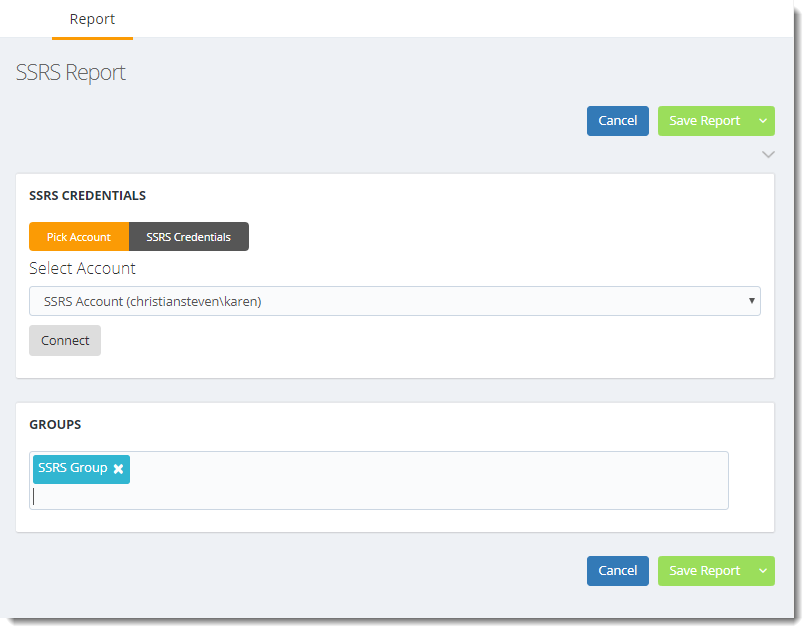 Click Save Report.
Save Report and Close: Closes the SSRS report screen and returns you to the SSRS Report Home Screen.
Save Report and Create Another: This will create another SSRS Report.
Cancel: Cancels the SSRS report without saving.

SSRS Context Menu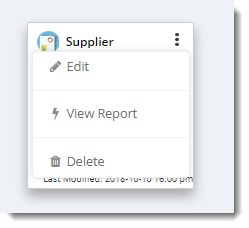 To Edit, View or Delete the SSRS Report click on the (...) next to the left of the report name.

Edit: Allows you to make changes to the report.
View Report: Allows you to review the report. Select either SSRS Report Viewer or the IntelliFront BI Viewer.

SSRS Report Viewer: Opens the report in a new Tab.
IntelliFront BI Viewer: You will be prompted for the following: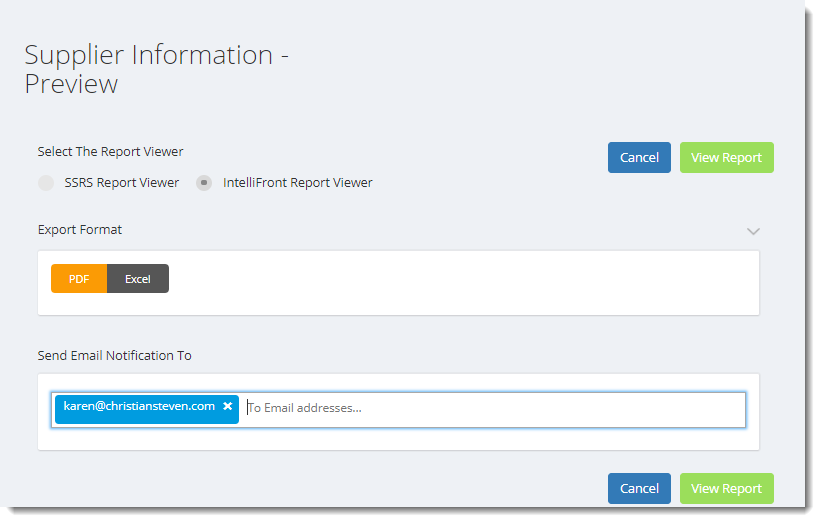 Export Format: Choose a format to view your report in.
Send Email Notification to: Enter an email address to receive a notification that the report is ready to view
Note: The report will open in a New Tab.