In order to use IntelliFront BI you will need to set up you Windows Account.
Accounts - Windows
In order to use IntellFront BI you will need to set up your windows account.
Go to Library and select Accounts. In Accounts, select Windows.

Or select Windows Accounts from the card on the home screen.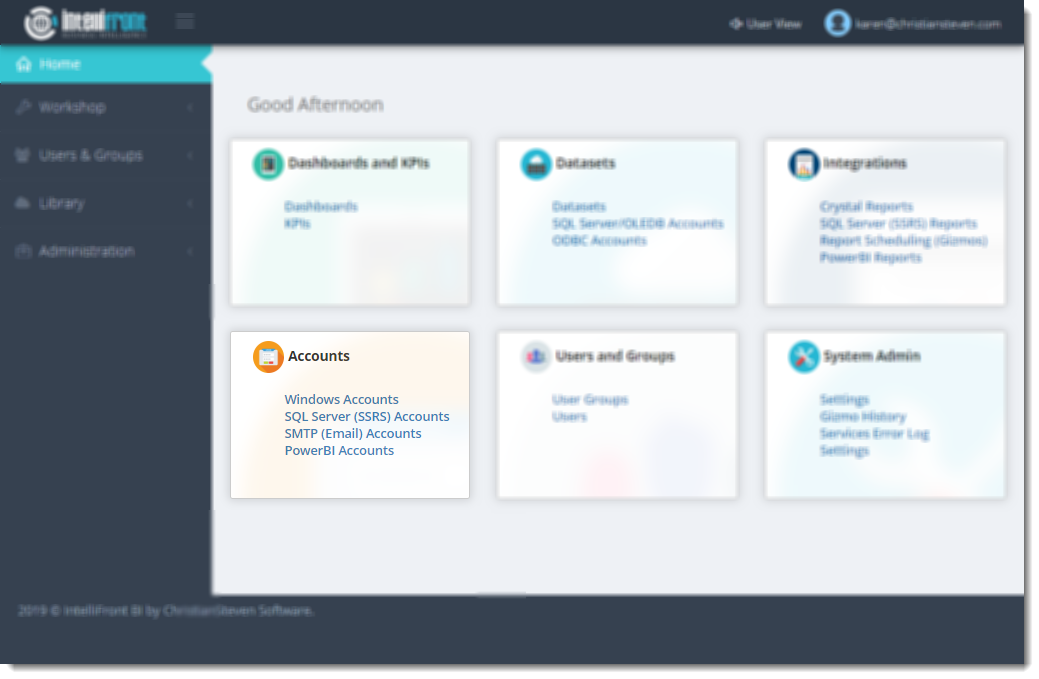 Click New Window Account to add a Windows Account.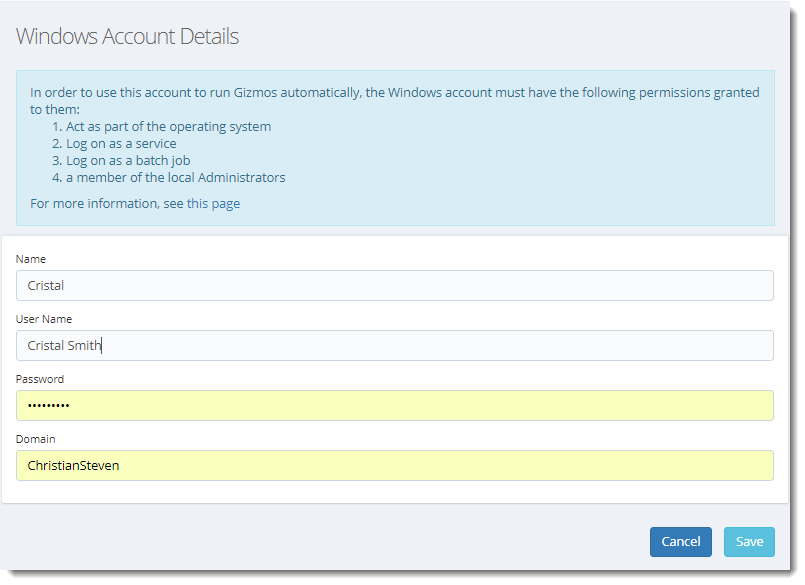 Ensure the Windows Account meets the criteria listed at the top of the page in the blue rectangle.
In the Name column, enter a name that uniquely identifies this specific Windows Account.
In the User Name and Password fields, enter the relevant Windows Credentials.
In the Domain field, enter the domain that this Windows Account belongs to.
Click Save in the lower right corner.
You should now see the Account displayed in the Windows Account list.