Want to deactivate the software on a server that has no internet connection? Here's how.
Manual Deactivation
To deactivate a license without an internet connection, fill out the appropriate form here. This article explains how the deactivation form works.
Please ensure you have your customer number and the correct name of the server you will be deactivating the software on. You will be unable to proceed without them.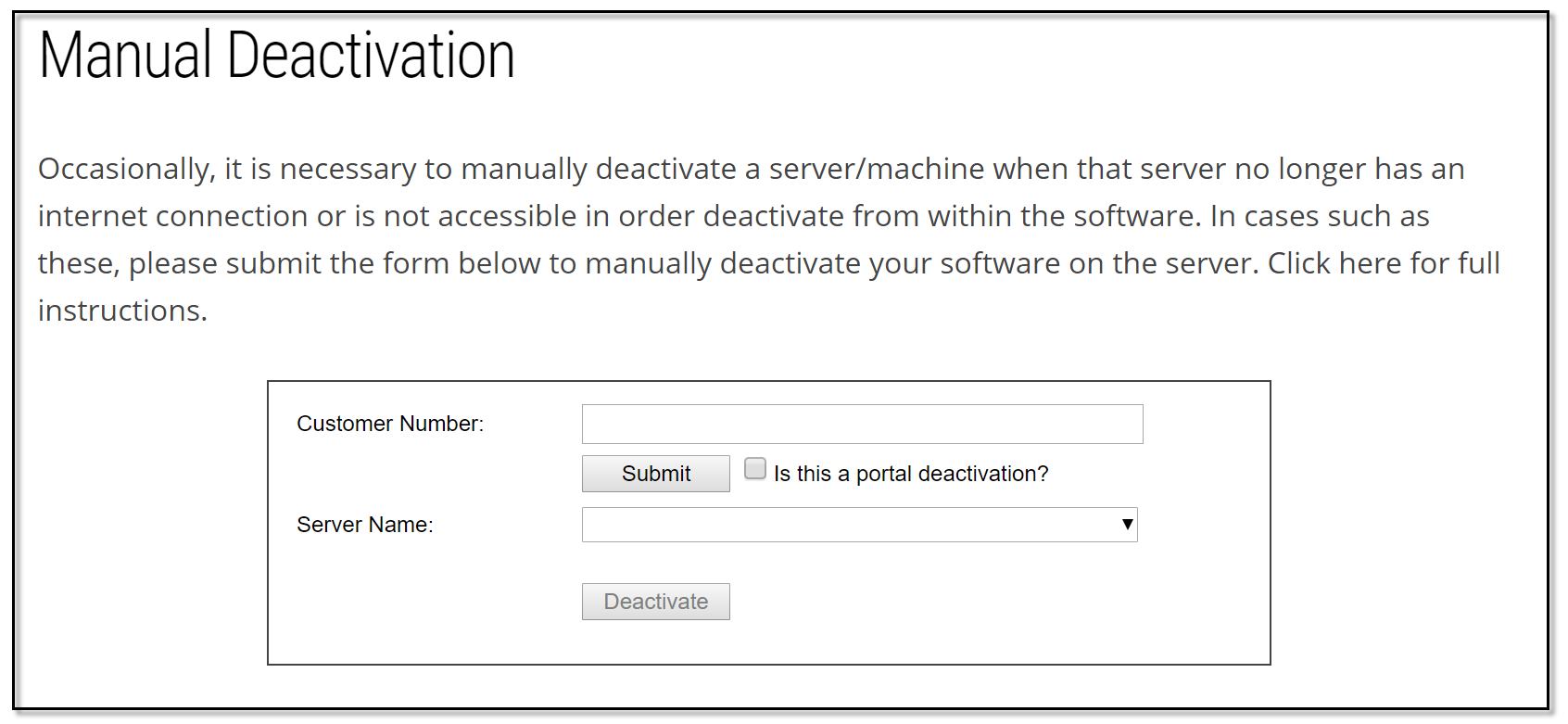 Customer Number: Enter your customer number and click Submit.
Next to Server Name, you should now see a list of all servers you have activated and the date on which that server was activated through our system.
Select the server you wish to deactivate.
Click Deactivate.
Congratulations! This server has been successfully deactivated.