This is how you would associate your DropBox account(s) with PBRS. Associating your DropBox account gives PBRS access to reports you wish to schedule. PBRS will use stored credentials to access and export reports & dashboards.
DropBox Account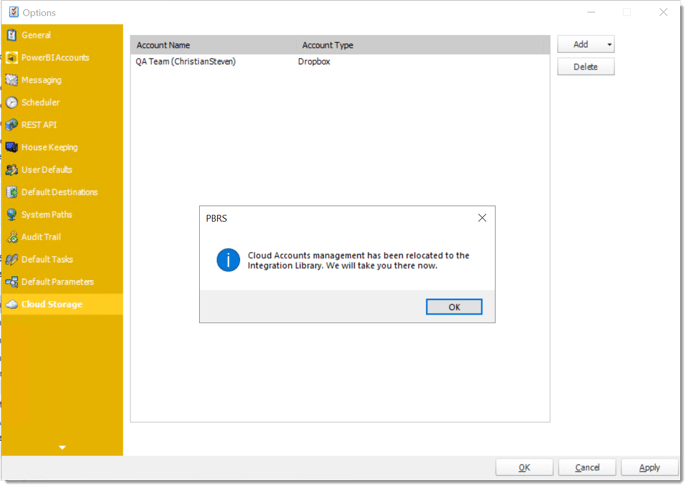 Or select Integrations on the home screen.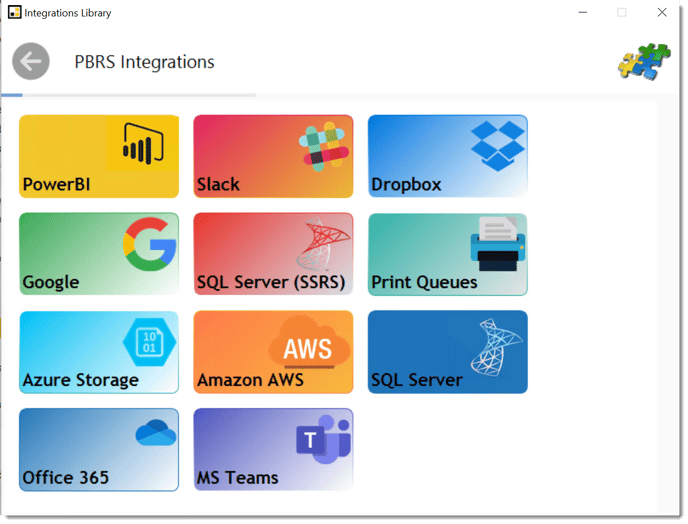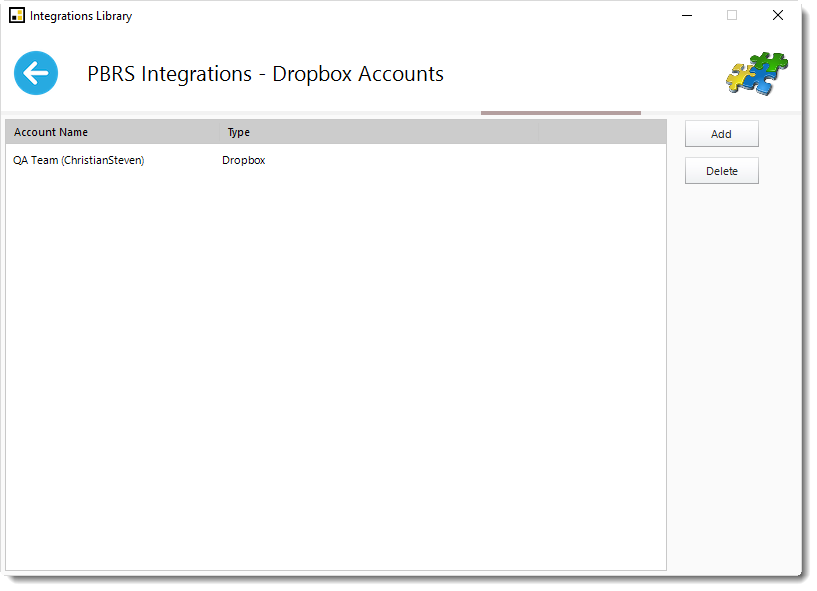 Click Add.
You will see a pop-up advising you that you will now be redirected to Dropbox.com to grant access to PBRS. Click OK.

On the dropbox.com browser window that opens, sign-in to your Dropbox account.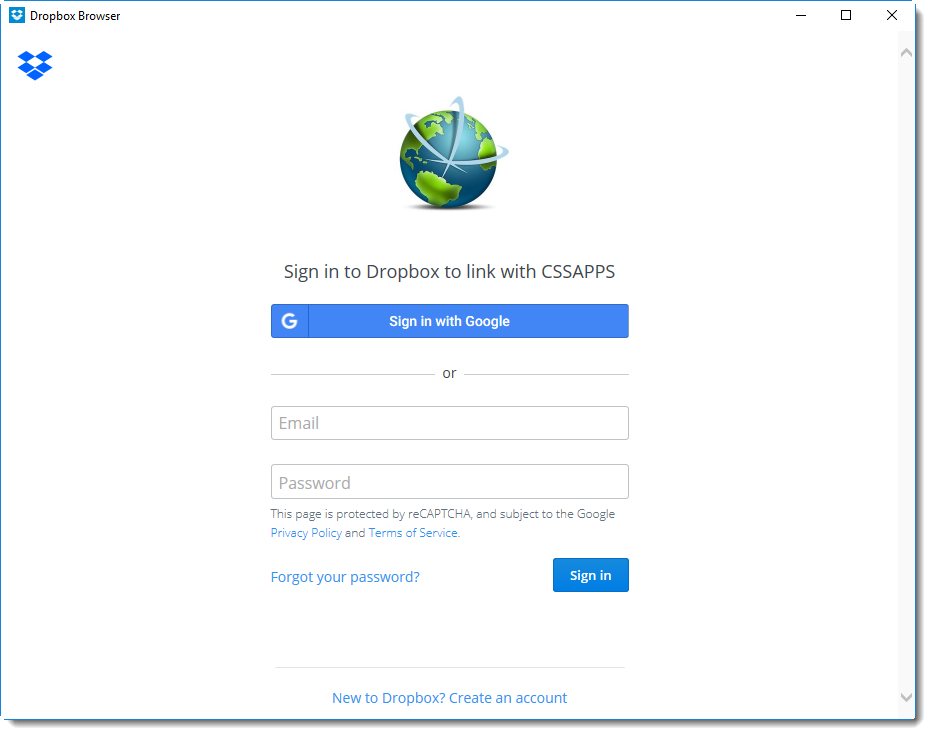 Navigate back to PBRS. You should now see your Dropbox account listed under the Account Name/Account Type section.
The Dropbox account is now added to PBRS.