This is how you would associate your SSRS account(s) with PBRS. Associating your SSRS account gives PBRS access to reports you wish to schedule. PBRS will use stored credentials to access and export reports.
Integrations - SSRS Accounts

Select SSRS Accounts.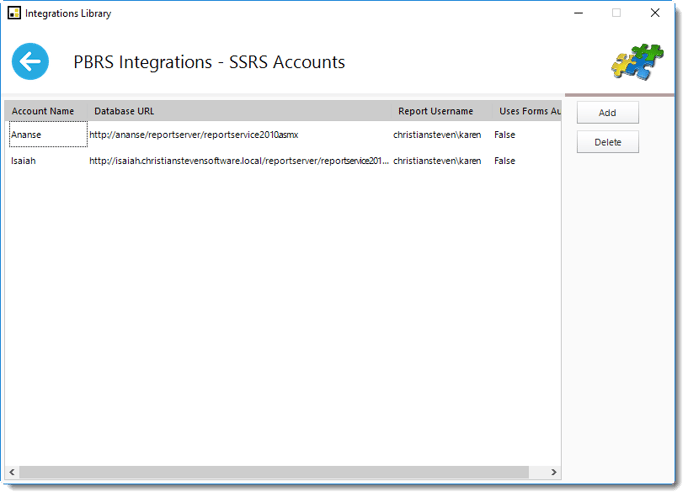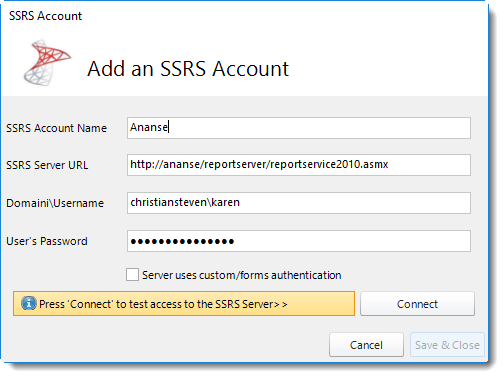 SSRS Account Name: Enter the name for the account.
SSRS Server URL: Enter the address of your reporting services server.
Domain\Username: Enter the domain and user for the SSRS Server URL.
User's Password: Enter password.
Click Connect.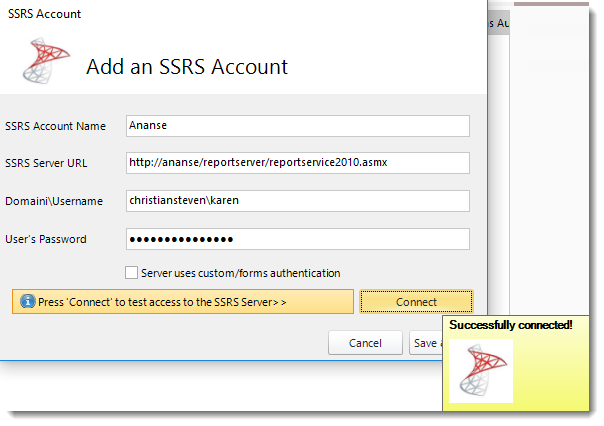 Click Save & Close.
The SSRS Account is now added to PBRS.