Using Google Sheets you can export Power BI Service Reports & Dashboards directly to Google Sheets.
This article applies to:
Power BI Reports & Dashboards (Cloud - Power BI Service)
Destinations - Google Sheets
In the Schedule Wizard, go to Destinations.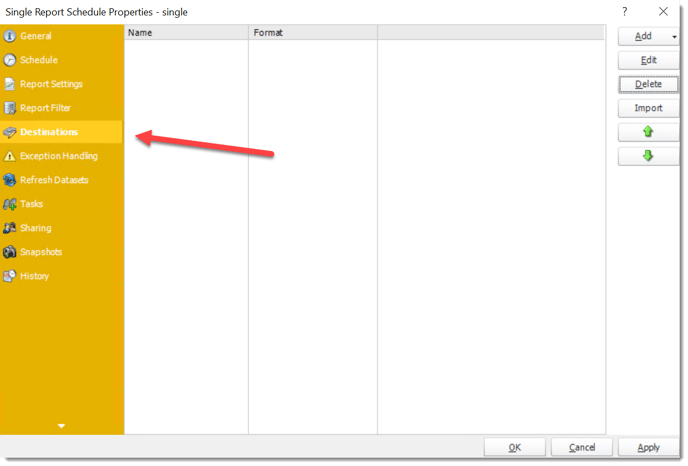 Click Add and select Google Sheets.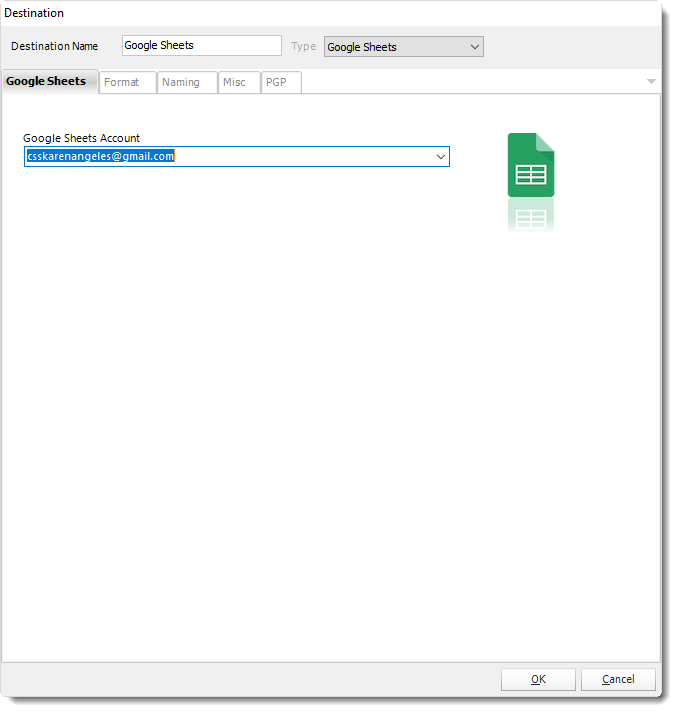 Google Sheets allows you to send the report via Google Sheets which can be accessed on any server with the user credentials.
Google Sheets Account: Select the account.

If there's no account added, click Add New Account.
For more information about adding a Google Sheets account, click here.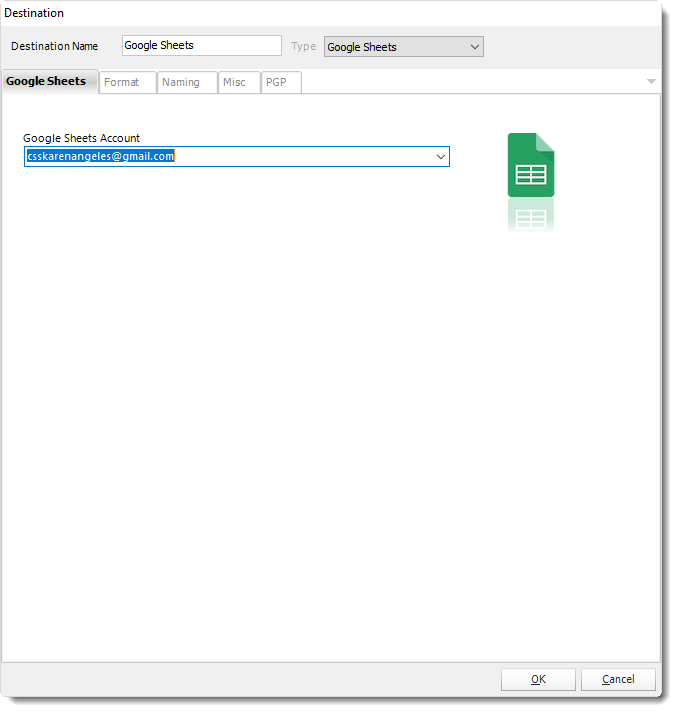 Output Format
The only output format available in the Google Sheets destination is Google Sheets.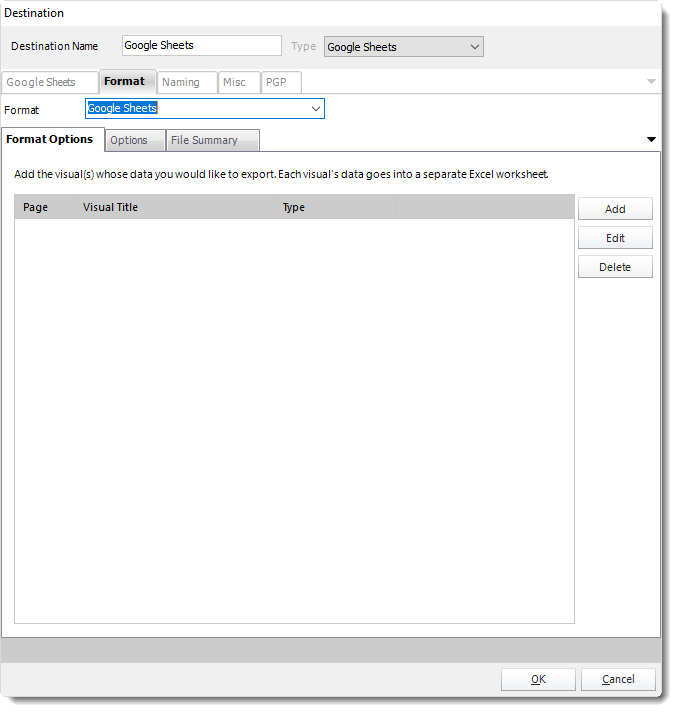 To add visual data click Add.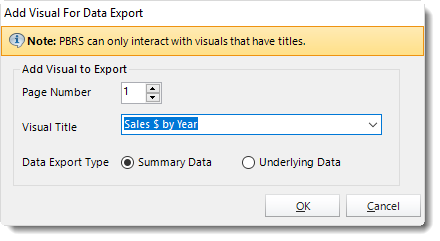 Visual Title: Select the Visual data's titles you want to export.
In order for PBRS to see a Visual, the Visual MUST have a title already set in Power BI.
Data Export Type

Summarized data: Select this option if you want to export data for what you see in that visual.
Underlying data: Select this option if you want to see the data in the visual and additional data from the model.
For more a more detailed explanation of the Data Export Types, click here.