How do I setup scheduled backups in CRD?
Use the Schedule Backup option to set up automated system backups. You can enable or disable automatic system backups.
System Monitor - Schedule Backup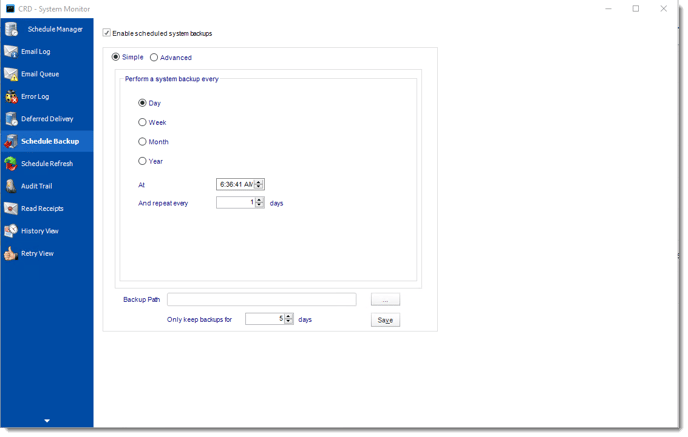 Schedule Backup
As much as is possible try to schedule backups at times when you do not have schedules running. This is important as backups may cause delays to your schedule execution.
Simple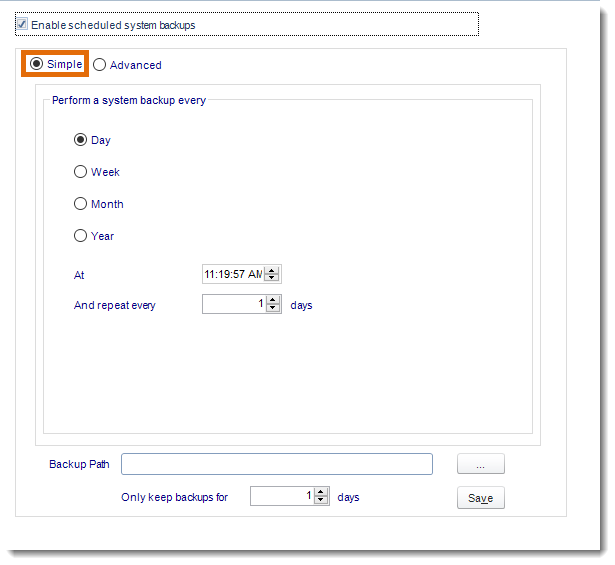 Advanced