Smart folders are an easy way to group existing schedules together without re-organizing your original folder structure.
Smart Folders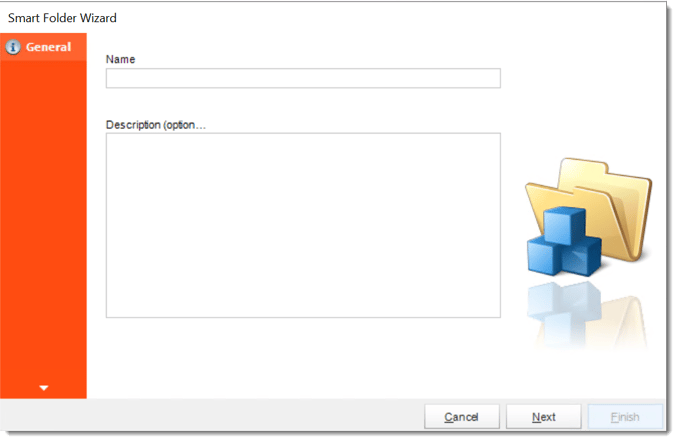 General Wizard
Name: Type in a name for the Smart Folder.
Description(optional): Type in a description to help you identify what this Smart Folder is set up for.
Definition Wizard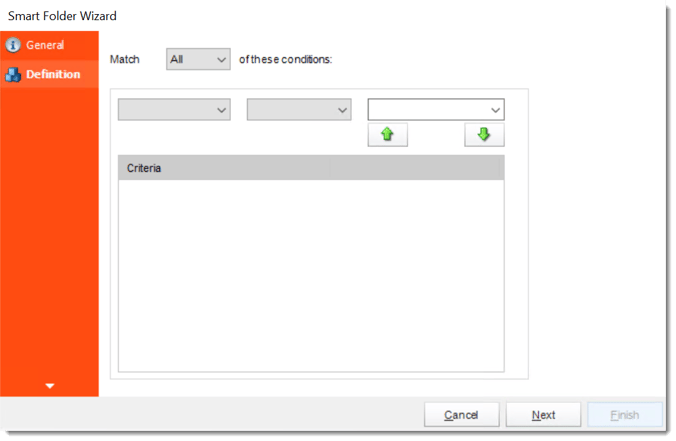 Set up any other conditions required and click Finish.
All schedules which fulfill these conditions will be shown in the folder.
Smart Folder Context Menu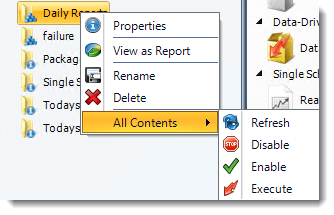 Right-Click on a schedule to see the following actions:
Properties: Edit the schedule from here. Or you can just double click on the schedule.
View as Report: To view the contents of a smart folder as a report.
Rename: Rename the folder.
Delete: Selecting this option will delete the folder.
Refresh: This will refresh the schedules in the folder.
Disable: It will disable all the schedules in the folder.
Enable: It will enable all the schedules in the folder.
Execute: This button will execute all schedules immediately.