This article will guide IntelliFront BI Users to view KPI's created by their Administrators.
KPI's - BI Gallery
Go to BI Gallery and select KPIs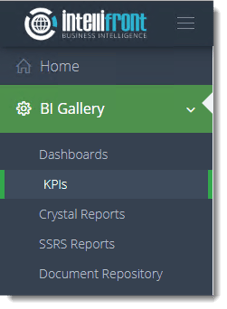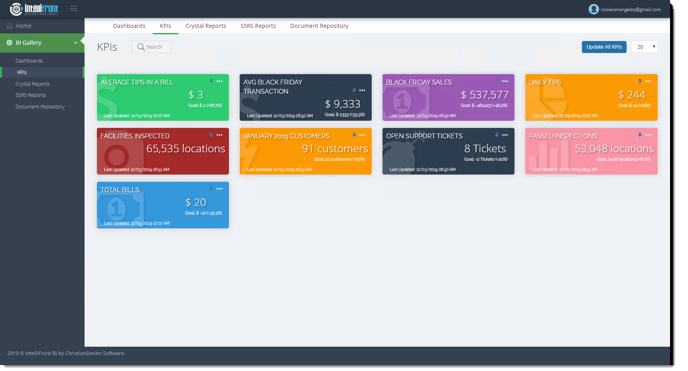 Here you can view all KPI's created by your Administrator.
KPI Context Menu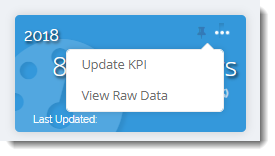 You can pin your favorite KPIs by clicking the pin icon on the top right of the KPI. The KPI will appear on the top of the main KPI Screen.
Click on the (...) menu on the top right of the KPI to manually update the KPI or to view raw data.
Please Note: KPI's are automatically updated every 5 minutes.
Update All KPI's: To manually update all KPI's click on this option.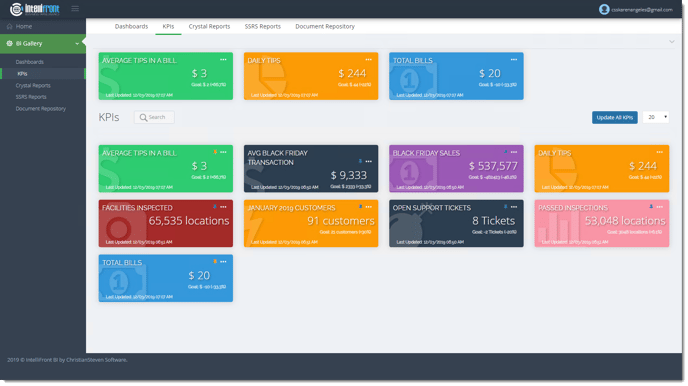 You can also view your current KPIs and Dashboards in your cellphone.