This article will guide IntelliFront BI Users to view SSRS Reports created by their Administrators.
SSRS Reports - BI Gallery
Go to BI Gallery and select SSRS Reports.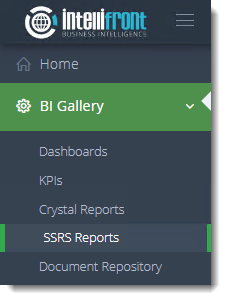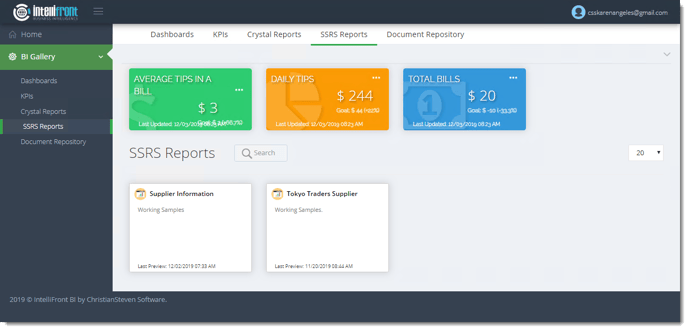 Here you can view the SSRS Reports created by your administrator.
Viewing SSRS Reports
Click the SSRS Reports you would like to view.

SSRS Report Viewer

To export the SSRS Report, click the Export Report button.


Click Export.
The SSRS Reports will export with the selected format.
IntelliFront Report Viewer
Click IntelliFront Report Viewer in Select The Report Viewer.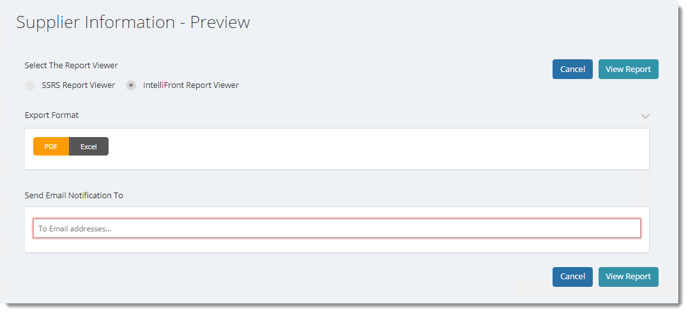 Select the output format in the Export Format drop-down menu.
Enter an email address to send the SSRS Reports via Email in Send Email Notification To textbox.
Click View Report.
The SSRS Report will export with the selected format.