This is a step by step guide to add SSRS Reports to a Gizmo in IntelliFront BI.
Adding a SSRS Report to the Gizmo

Report tab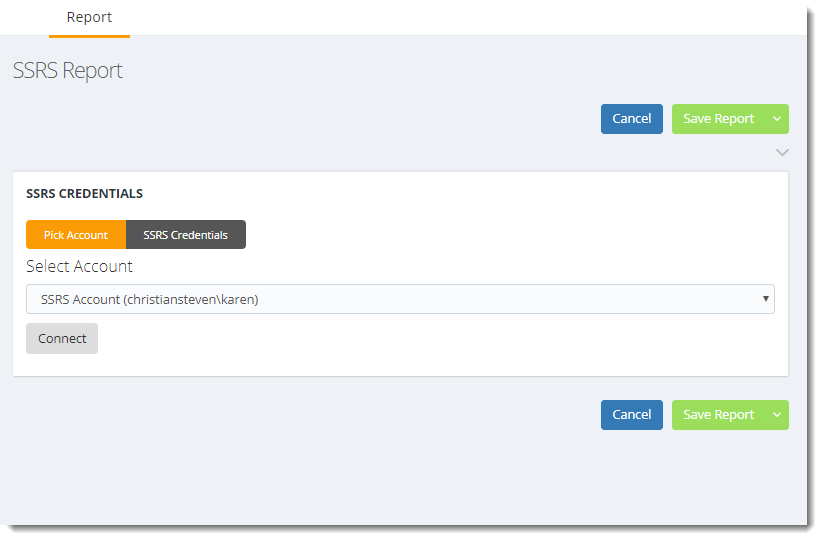 Select Account: From the dropdown select the account for the reports you want to schedule.
Tip: the SSRS Account must have been set up in Accounts first. To learn more about setting up an SSRS Account in IntelliFront BI click here.
Click Connect.
Once connected select the report from the available reports.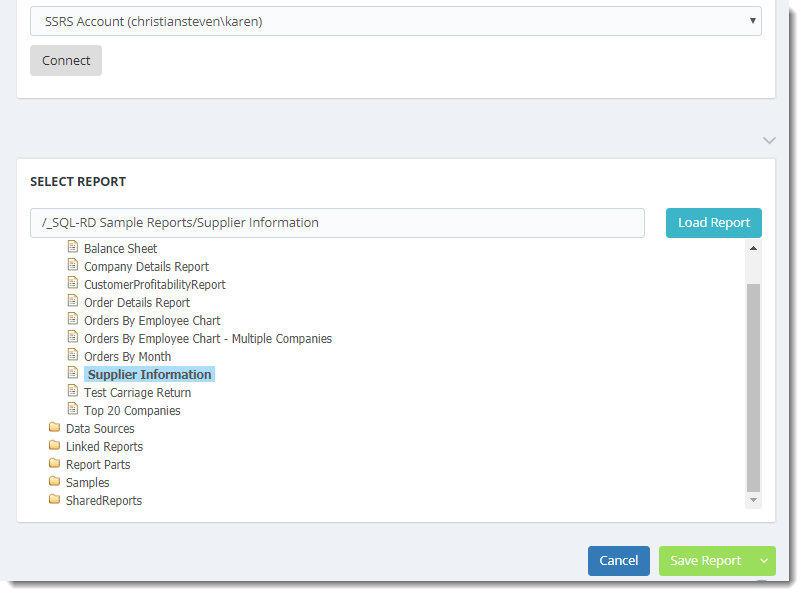 Click on the report you want to schedule and select Load Report. A confirmation message will be displayed when the report details have been retrieved.

Add Menu

Output Format
Click Output to determine the output format of the report.

Select the required format form the drop down list.
Data Source Credential

In this section you will authenticate to the database the report runs against and other options.
Adding Parameters to the report

If the report you are using has Parameters, go to Parameter tab.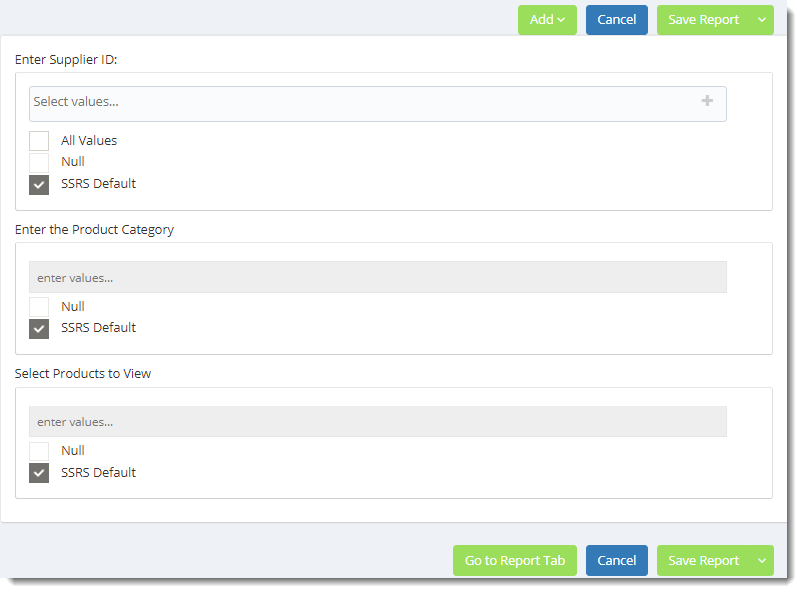 Enter the required parameter values.
Click Save Report.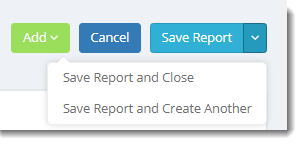 Save Report and Close: This will close the report screens and return to the Gizmo setup screen.
Save Report and Create Another:This will add another report to the Gizmo.