The Disk Destination allows you to send exports of SSRS reports or Crystal Reports directly to local or network folders.
Destinations - Disk
Go to Library and select Destinations. In Destinations, select Disk.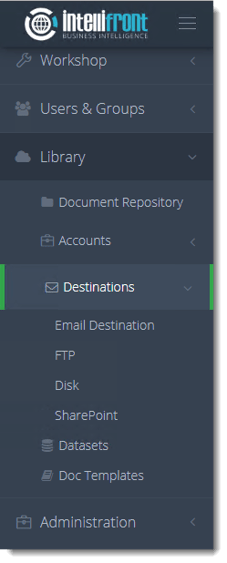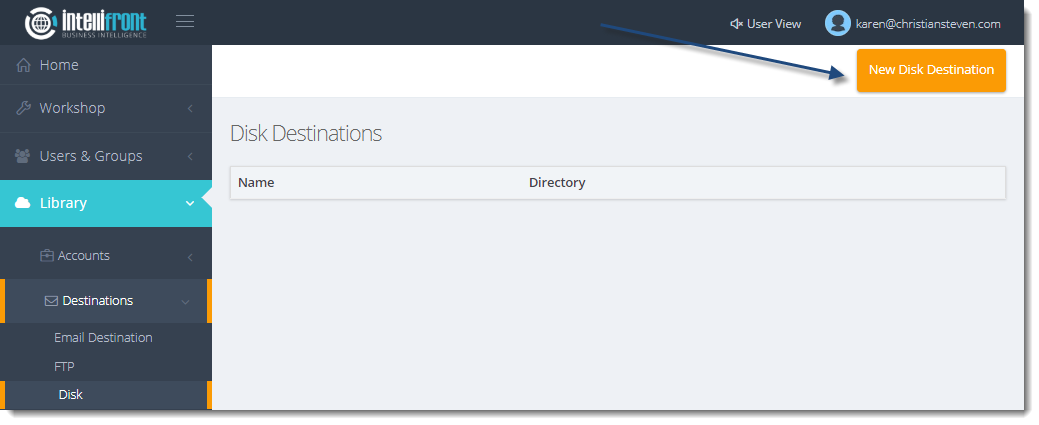 Click New Disk Destination.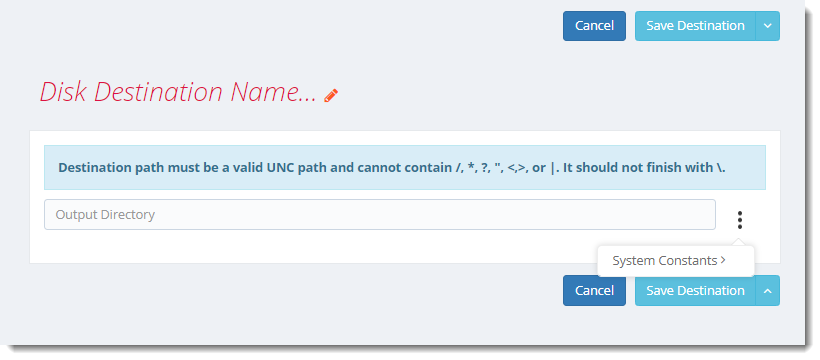 Give the destination a name.
Click the Check to accept and save the name
Enter in the Disk Path. You may access constants by clicking on the (…) button.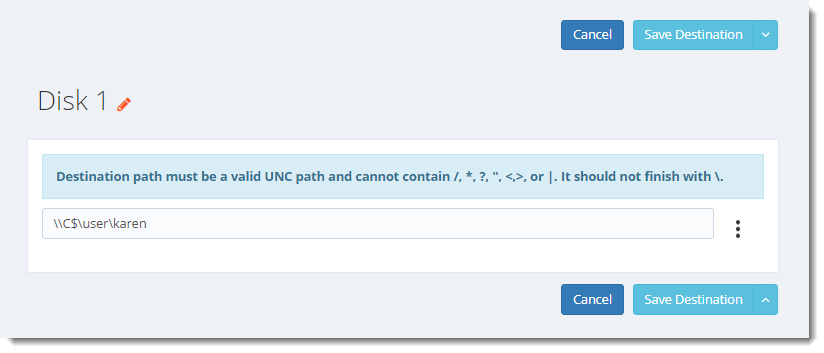 Save the destination. Once successfully saved it will be displayed in the Disk Destinations list.