Need to see the history of multiple schedules in one view? Here's how.
Administration - Gizmo History
Go to Administration and select Gizmo History.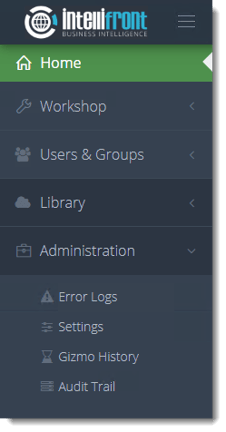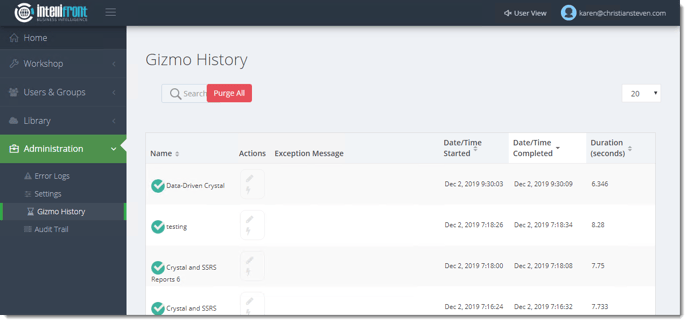 The Gizmo History page displays the status and last execution time of Gizmos executed either by a trigger or manually. There is four status: Success, Failure, Waiting to Run, and Currently Running. Clicking on the edit icon will open the Gizmo for editing.
From here you can see schedules that ran in. You can click on the run icon to run the schedule manually from here.
To see success or failure information click on the green check or the red triangle. The information will appear in the left-hand pane.