Need to generate reports at the scheduled time, but deliver them later? Here is how to do that.
Deferring your Reports
In any scheduled output, go to Destination and select Misc.
Check the Deferred delivery box and indicate the length of the delay before delivery.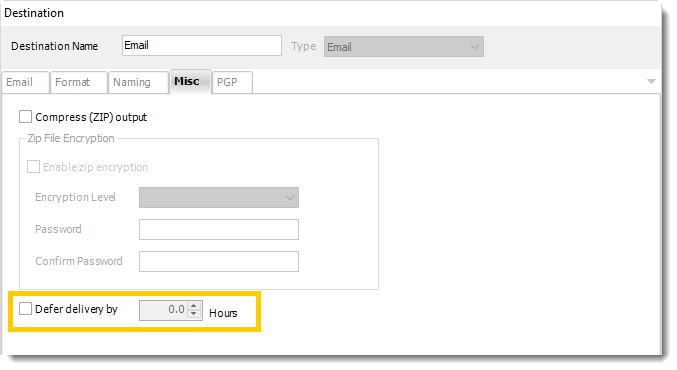 System Monitor - Deferred Delivery
This contains a list, and other information, of the reports which have been deferred for delivery.

Select Deferred Delivery.