PBRS gives you the ability to zip up your Power BI Reports, Paginated Reports & SSRS report exports before delivery by email or to other destinations e.g folder & FTP. Here's how to do it.
Misc
The Misc tab is selected as part of the Destinations setup for each destination type. The tab below can be found in the Destinations section of a schedule.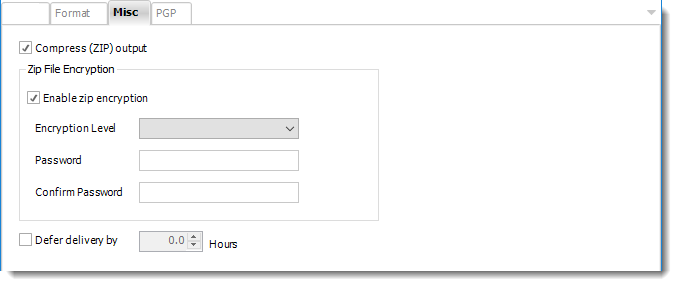 Compress (ZIP) Output: Zips the output file before delivery.
Zip File Encryption: Check the option to encrypt and password protect the zip file.
Defer Delivery: The report will be generated at the scheduled time, but will not be delivered to the specified destination until later.