The Slack Destination allows you to send exports of Power BI Reports, Paginated Reports & SSRS reports directly to your slack account and deliver to different channels.
Destinations - Slack
In the Schedule Wizard, go to Destinations.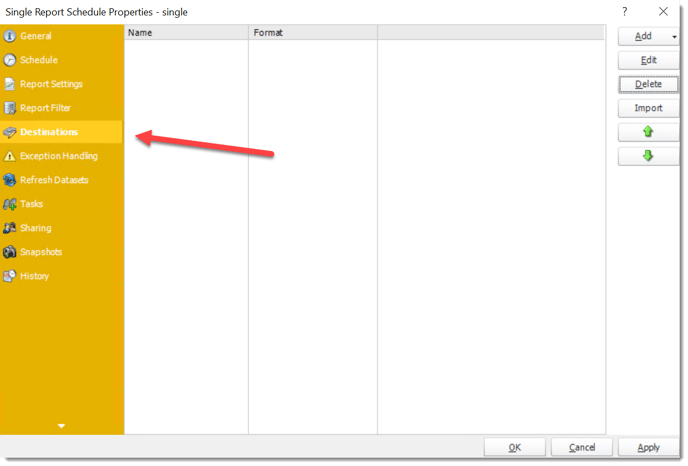 Click Add and select Slack.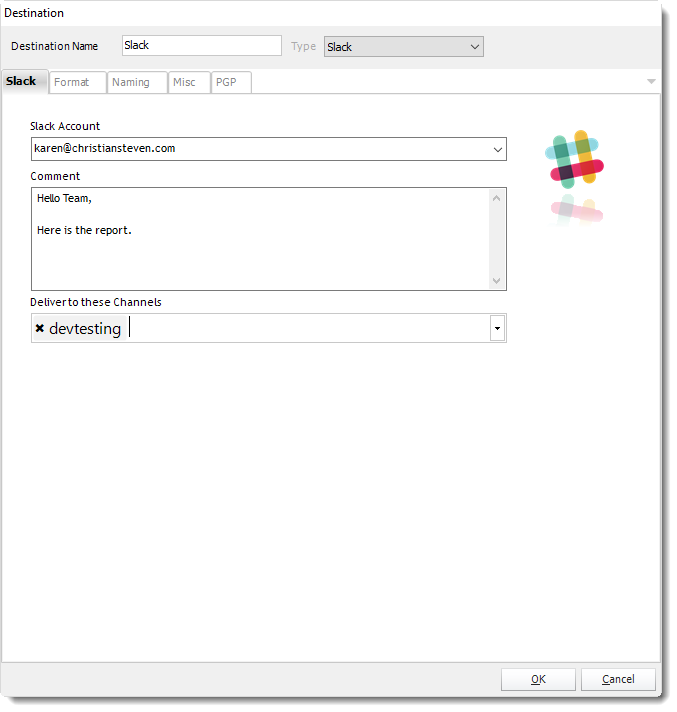 Slack Account: Select the account to export the report.

If there's no account added, select Add New Account.
Comment: You can write down a message.
Deliver these Channels: Select the Channels you want to deliver the report. You may choose more than one channel.