Using the Google Drive you can export Crystal Reports directly to Google Drive.
Destinations - Google Drive
In the Schedule Wizard, go to Destinations.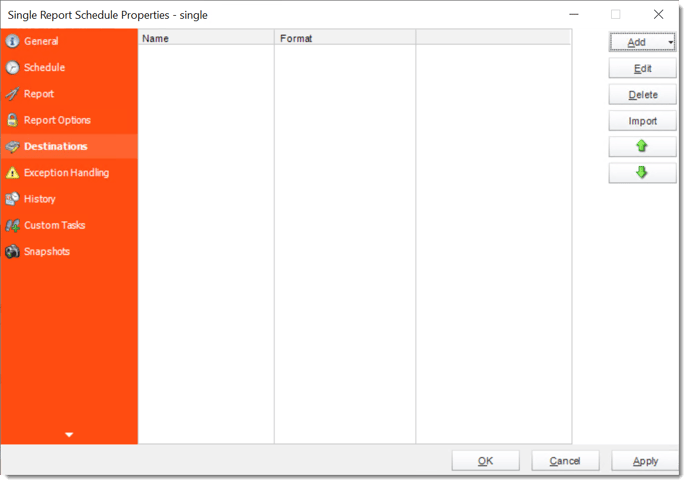 Click Add and select Google Drive.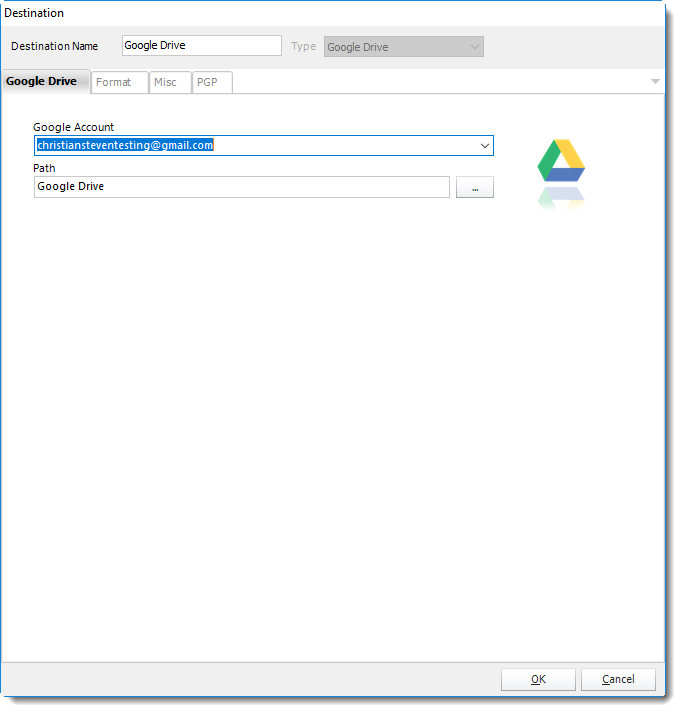 Google Drive allows you to send the report via Google Drive which can be accessed on any server with the user credentials.
Google Account: Select the account.

If there's no account added, click Add New Account.
For more information about adding a Google Account, click here.
Path: Click (...) button to choose the path or you can enter the path.
For information on format tab, click here.
For information on naming tab, click here.