The Dropbox Destination allows you to deliver your Crystal reports to a dropbox folder. Use in conjunction with the Email Custom Task to send the URL of the file to a recipient.
Destinations - Dropbox
In the Schedule Wizard, go to Destinations.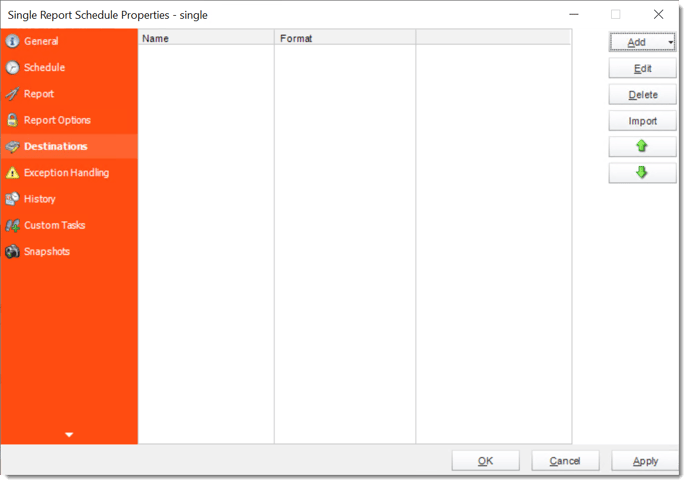 Click Add and select Dropbox.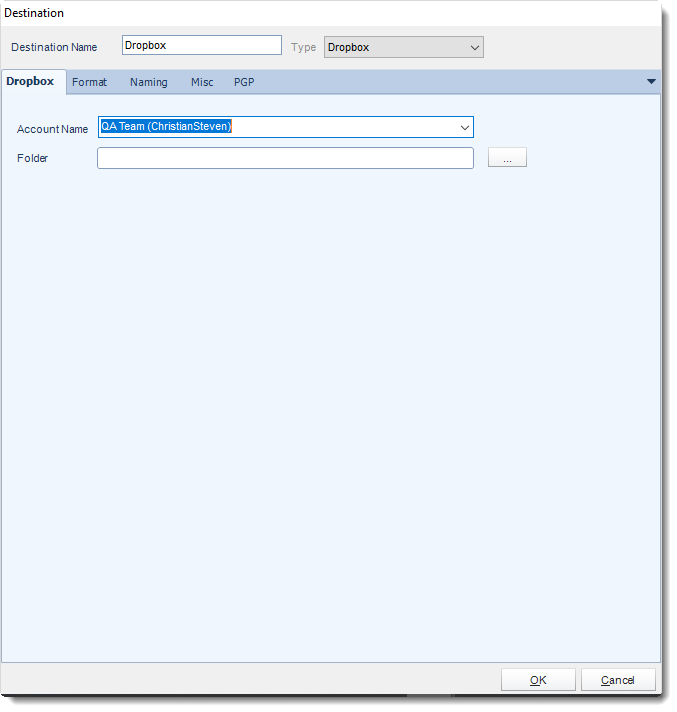 Dropbox allows you to send the report via Dropbox which can be accessed on any server with the user credentials.
A Dropbox account must be set up in the Options settings at the Cloud Storage section before using as a destination.
Select the Account name.
Click (...) to search the folder.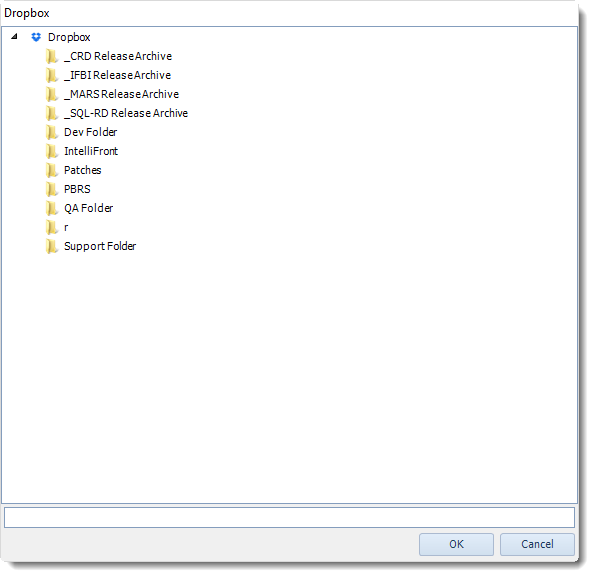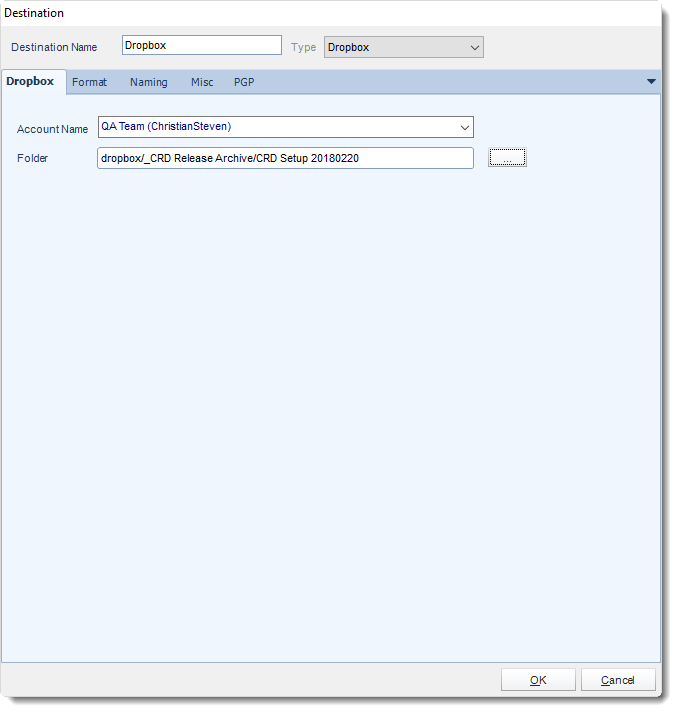 For information on format tab, click here.
For information on naming tab, click here.