Here you will be able to see how to add and use your Office 365 accounts with CRD.
Office 365 accounts are used for Email, OneDrive, SharePoint, and Teams.
Office 365
Associating your Office 365 account gives CRD access to deliver scheduled reports to your Office 365 accounts such as OneDrive, SharePoint, Email and Teams.
Go to Integrations.
Select Office 365.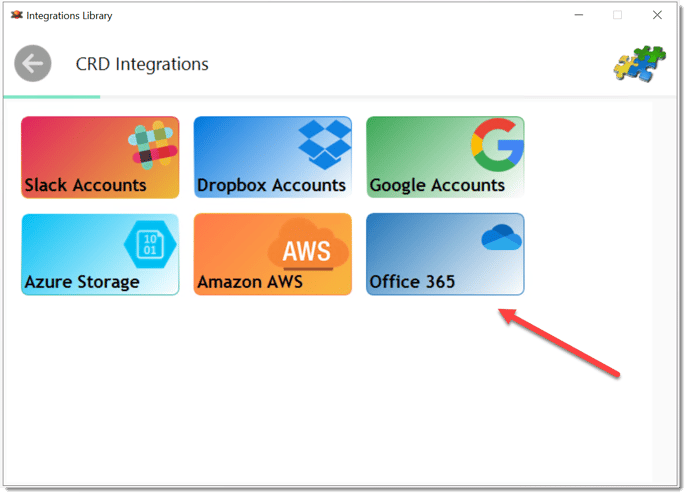 Click Add.
Account name: Enter the account credentials.
Client ID: Enter the client ID.
Tenant ID: Enter the tenant ID.
Click Verify.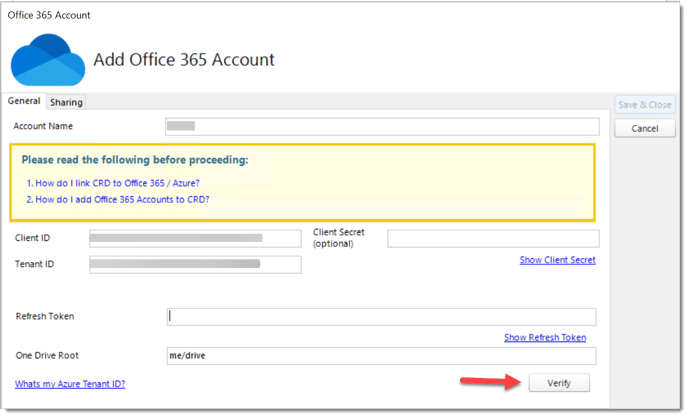 Upon clicking Verify, a window will prompt you to log in with your Windows credentials and require some form of multifactor authentication (if it's required by your organization).


Enter the code that was sent to your phone.
Click Verify.
You should see a message pop-up that indicates your account was added successfully.