Software Activation helps ensure that each copy is installed in compliance with the end-user license and is not installed on more than the number of computers allowed by the license.
Considerations
Once you have purchased the software, you must activate the installation to continue its use. Each installation you have purchased must be activated.
Your license must be currently in maintenance to allow activation of any installations. If you are not currently in maintenance, and you wish to activate your installation, you will need to renew your Annual Maintenance. To do so, please submit this form.
You must have internet access in order to activate the software using the process below. If you do not have internet access, please follow the process shown here.
How to Activate
Go to Register and Activate Intellifront in the IntelliFront BI folder.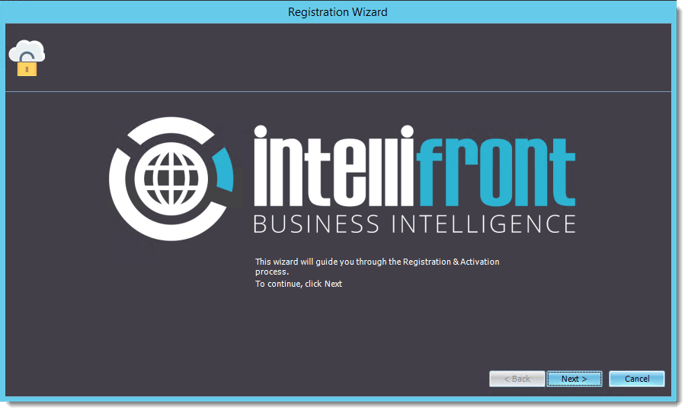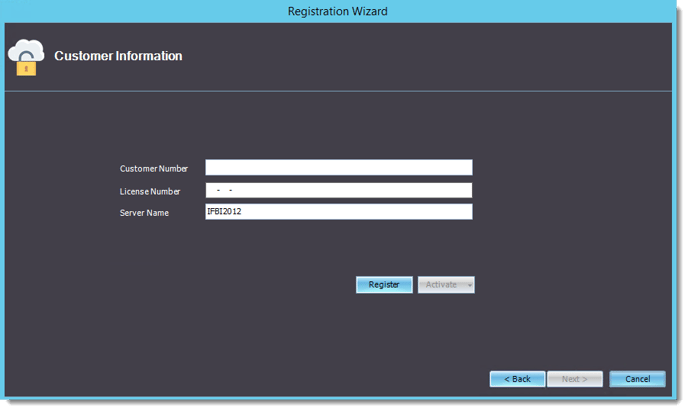 In the Customer Information screen, perform the following:
Enter your Customer Number and License Number into the appropriate fields. Ensure there are no spaces before or after values are entered.
A new License Key is created each year when you renew your maintenance. Please ensure you are using the most up to date key.
The Server Name should auto-populate, and you should not need to change the listed value.
Click Register. This will enable the Activate button.
Click Activate.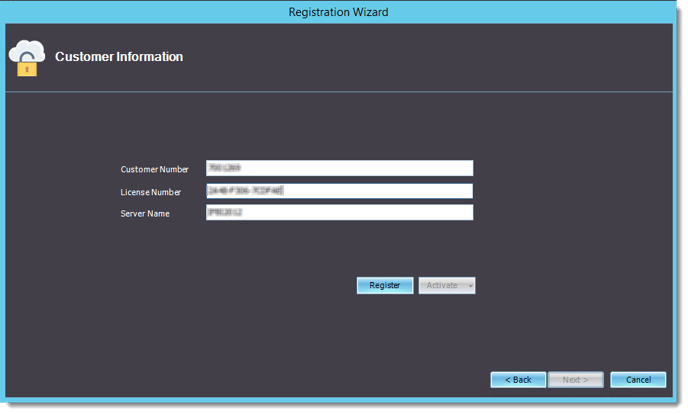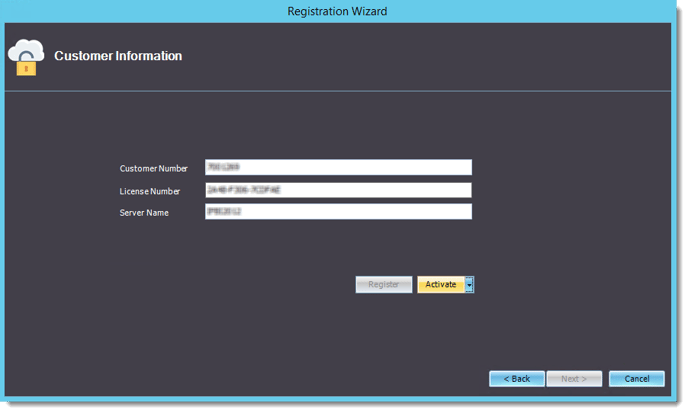 You should now see an Activation succeeded! message. Click OK. Then, click Next.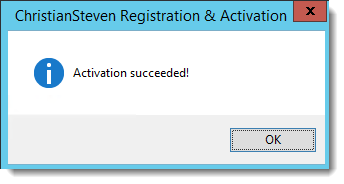 All license information will pre-populate for you. Verify that it is correct. Then, click Next.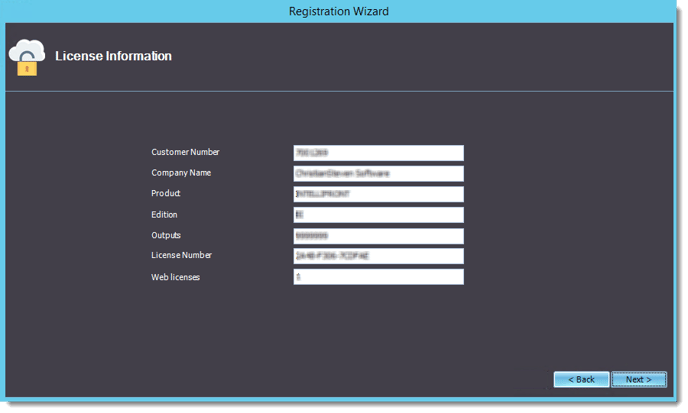 Click Finish on the Congratulations! screen to close the Registration Wizard.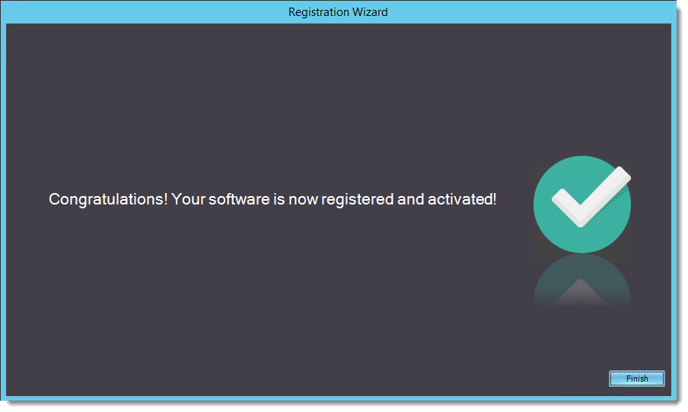 IntelliFront BI has been activated successfully.