Boards are used to categorize Gizmos. They may be grouped together by sales regions, organization departments or customers to name just a few options.
Workshop - Boards
A Board represents a group or a category for one or more Gizmos. Gizmos may be grouped together in a Board. Whether you are grouping Gizmos by business regions, organization departments or your customers, you can categorize them all inside Boards.
To add an extra layer of organization, IntelliFront BI allows you to assign colors to your Boards.
For example, you can assign RED as the color for all the customer-related Boards and GREEN for all your internal departmental Boards.
To create Boards:
Go to Workshop and select Automation. In Automation, select Boards.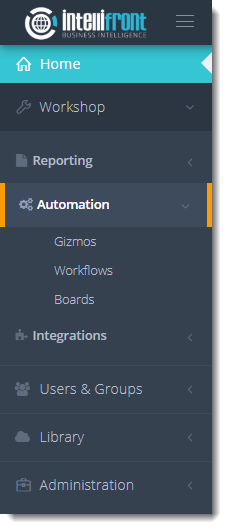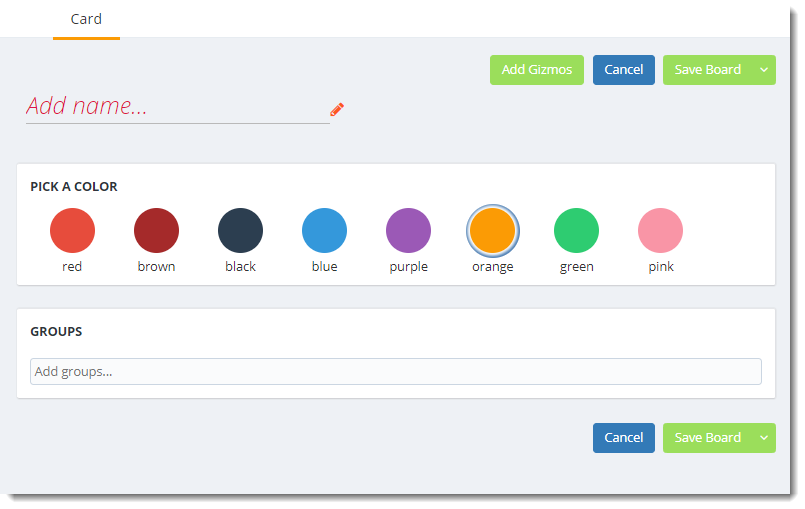 Give the Board a unique name and click the Check mark to save the name.
This may be a department name or a Sales Region for example
Pick a color for the Board.
This is used for easy identification and Boards may be filtered by color.
If you do not want all the users of IntelliFront BI within your organization to see every board then you can assign User Groups so that only those users in those groups can see the boards relevant to them.
To add a Group click in the Add Groups bar and a dropdown list of available groups will be shown
You must set up Groups within Users & Groups before a dropdown list will be available.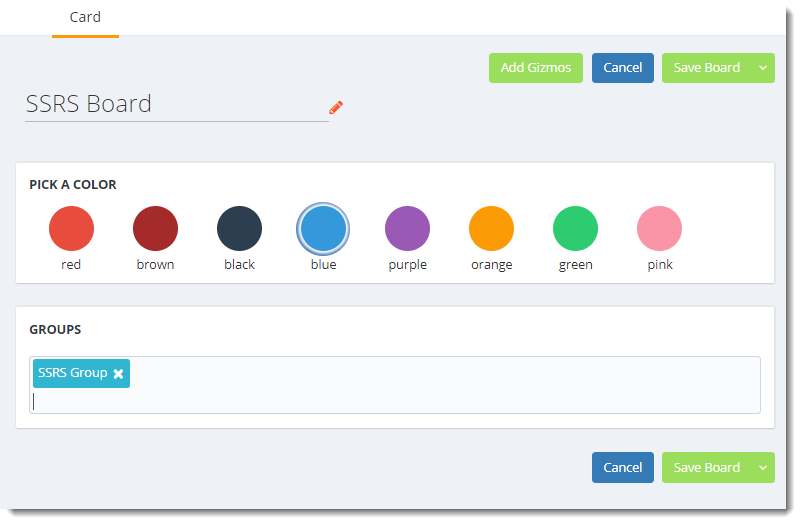 Add a Gizmo to a board.
A Gizmo is an object that is used to group one or more Crystal Reports or SQL Server Reporting Services (SSRS) Reports. This group of reports will be automatically run together and delivered to one or more destinations such as email, FTP or a file system location.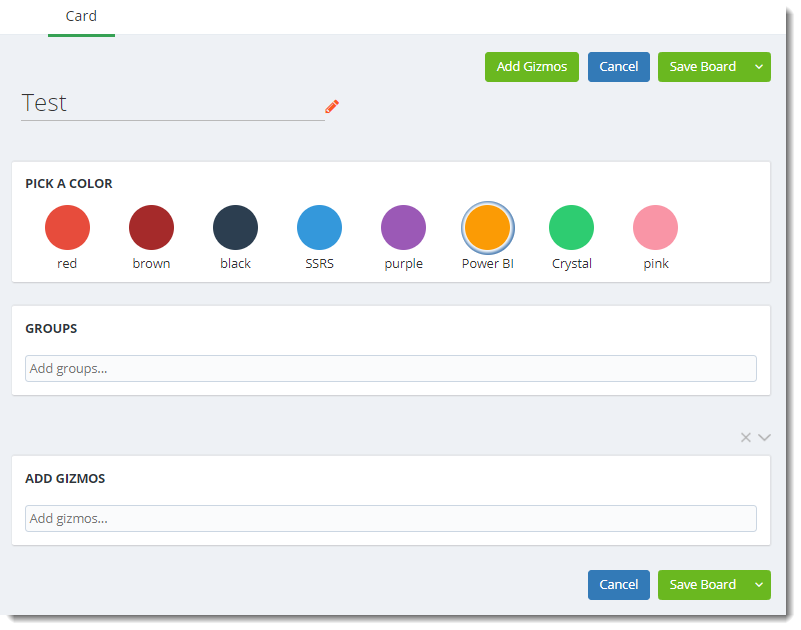 To add a Gizmo click Add gizmos box and a drop down list will appear with all the available Gizmos.
To save the board click Save Board.
Use the drop down arrow to Save & Close a Board or to Save and Create Another.
The saved board will appear on the Boards Home Screen.
Tip: If you have lots of Boards you may filter them by color.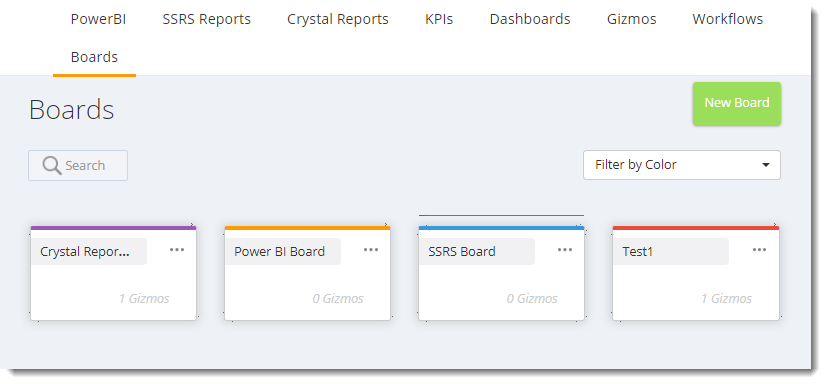 Boards Context Menu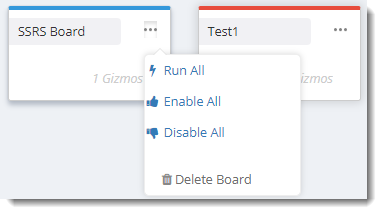 Click on the (…) to:

Run all the Gizmos for this Board
Enable the Board
Disable the Board
Delete the Board