We regularly release software updates to introduce new features and address known or reported bugs. Users are strongly encouraged to install the latest build to make sure they are up to date with bug fixes and can enjoy new features.
Full information on the changes in each release can be found at the Software Release Announcements Blog.
To receive email notifications of updates and other information, subscribe to:
Updating IntelliFront BI
Download the latest release from the ChristianSteven Website.
Once downloaded Right Click on the IntellifrontSetup.exe and select to Run as Administrator.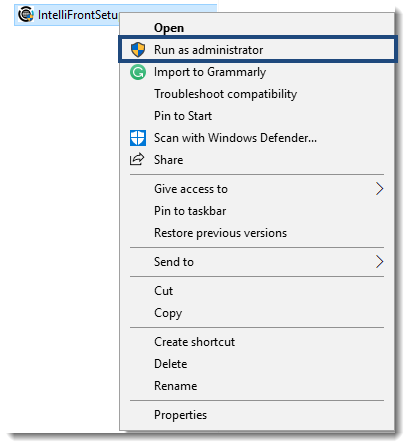 Accept the default location and click unzip to proceed.


Once the file has been successfully unzipped the following screen will be displayed:
Select Upgrade IntelliFront.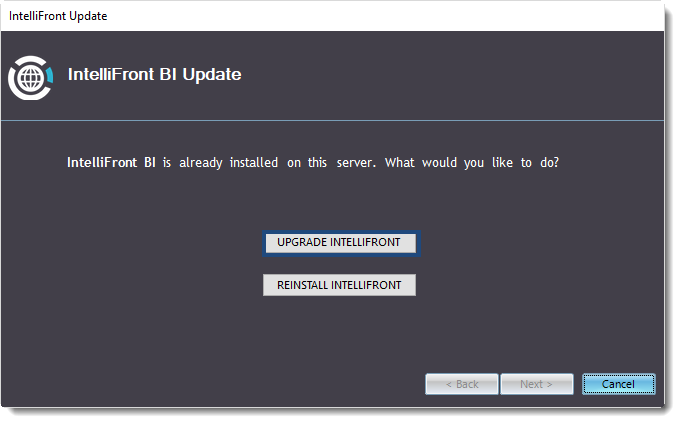 Click Test to test the Database log in credentials.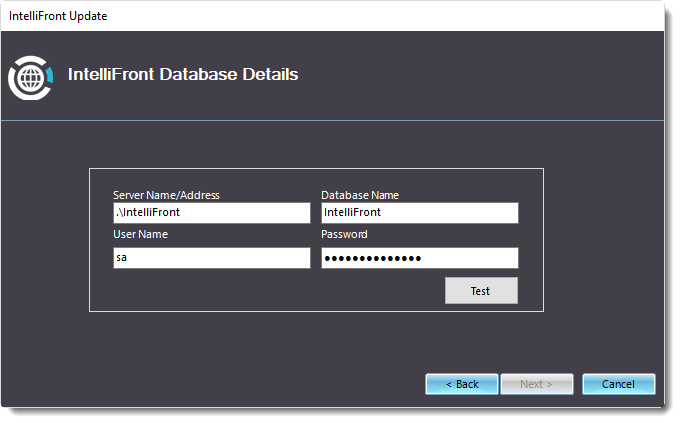 Once the database credentials have been verified, the following message will be displayed. Click OK to proceed.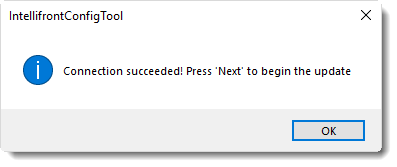 The following Window will be displayed: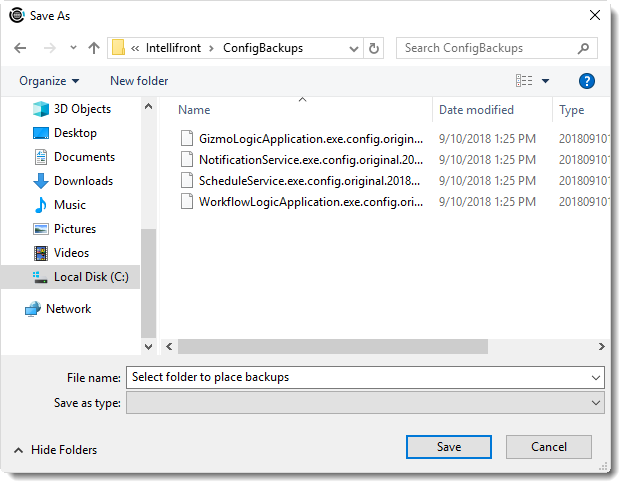 Select a folder for making a backup of IntelliFront BI.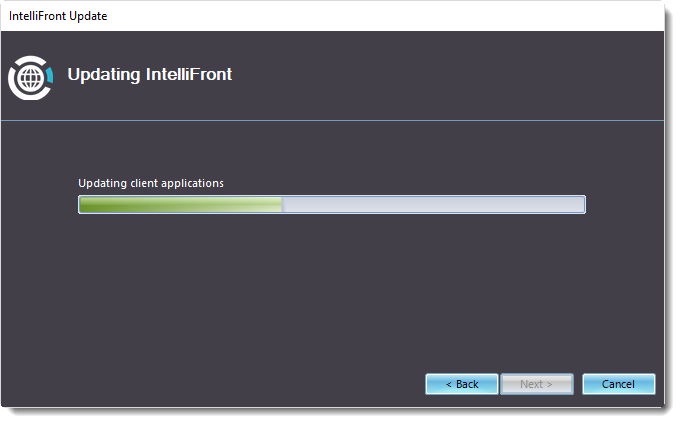 The following Wizard will be displayed. Click Next to continue.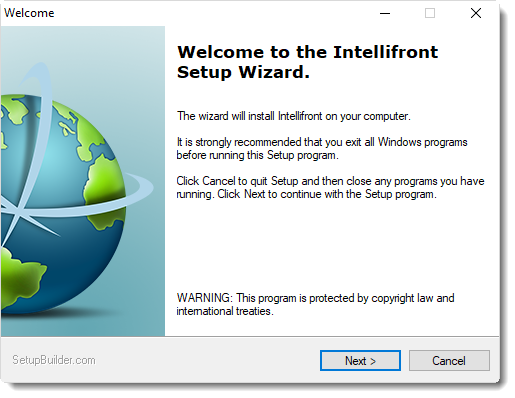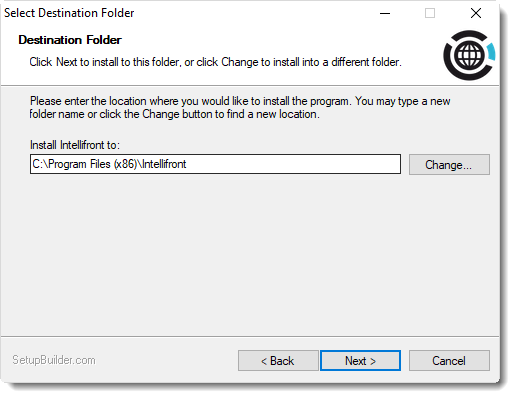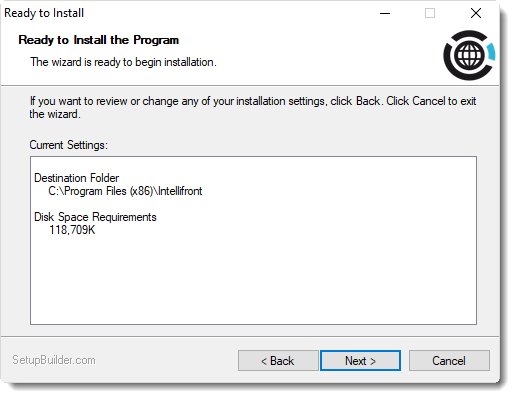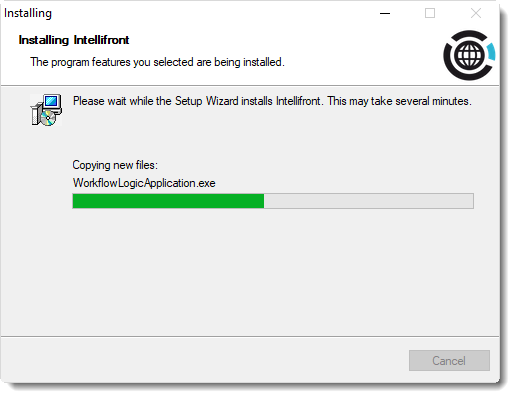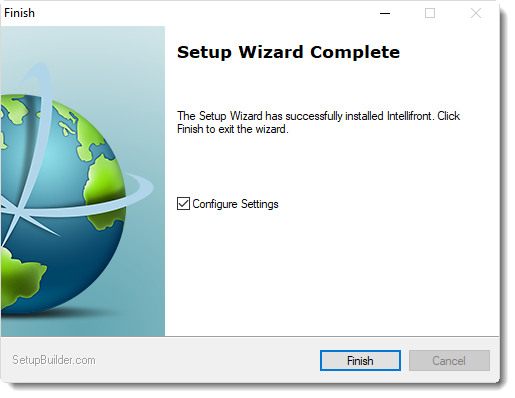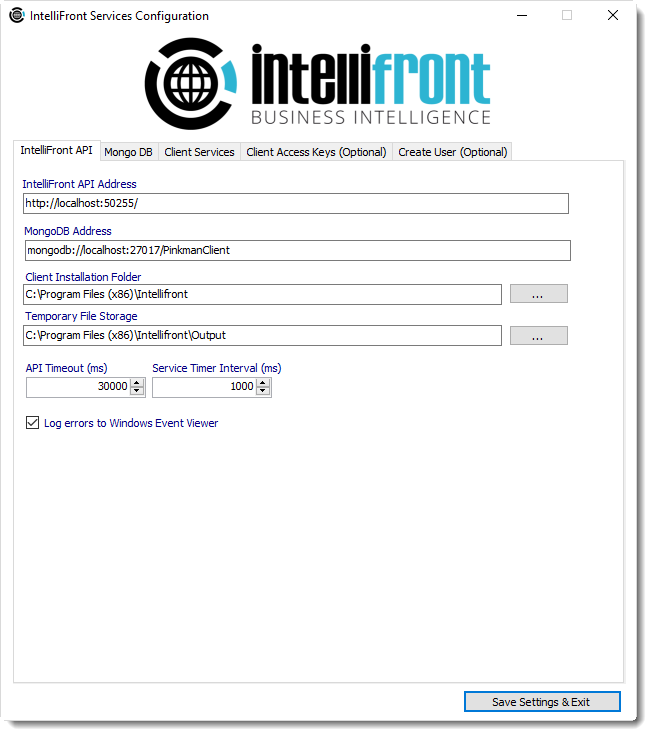 Click Save Settings and Exit.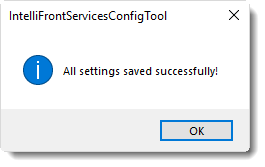 Click OK
IntelliFront BI will now finish updating.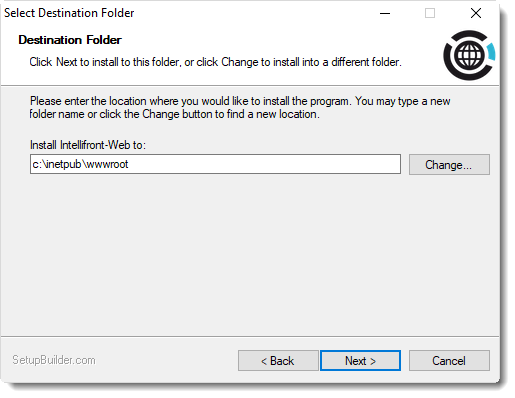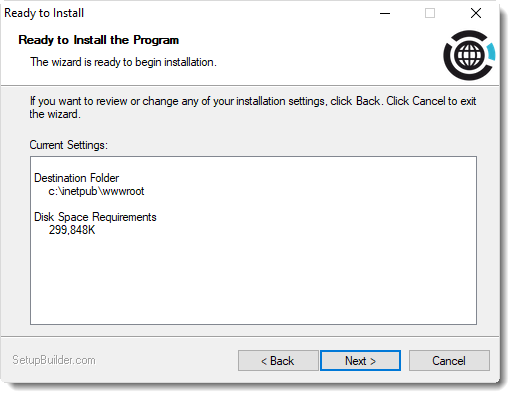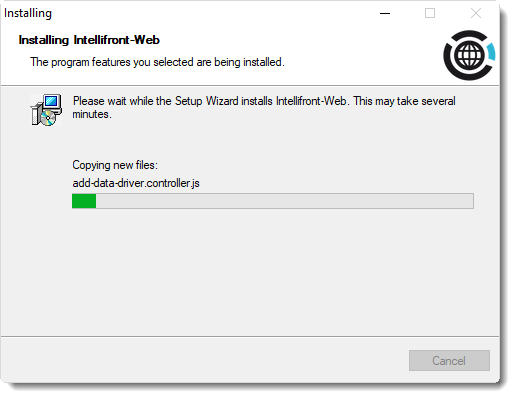 Click Next to continue.
Click Finish to complete and Exit the Wizard.